I love love love daygowns. I never had made one before a couple of months ago. Now, I can't make them fast enough or often enough. I love OFB's patterns and this one is particularyly great for embroidery. I did the embroidery that was included in the pattern which made it so easy.
The fabric is blue swiss batiste. I loved stroking it and working with it.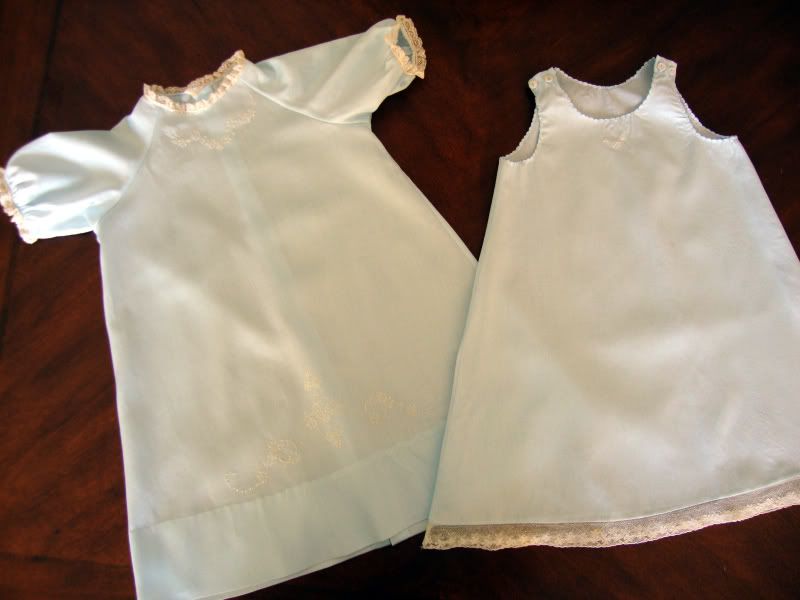 I used ecru entredeaux, lace and embroidery. I love the classic look of it.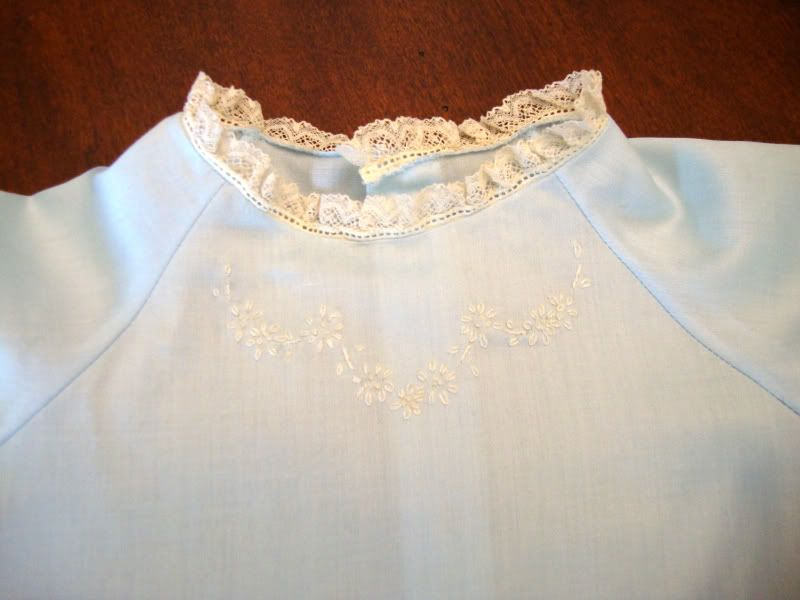 This pretty embroidery design was in the pattern and it turned out so much fun to do all those lazy daisies and so pretty.
These sweet sleeves make me smile. I can just see chubby little fingers and a chubby little hand with dimples peeking out them. Oh, I just can't wait to play dress up!!!!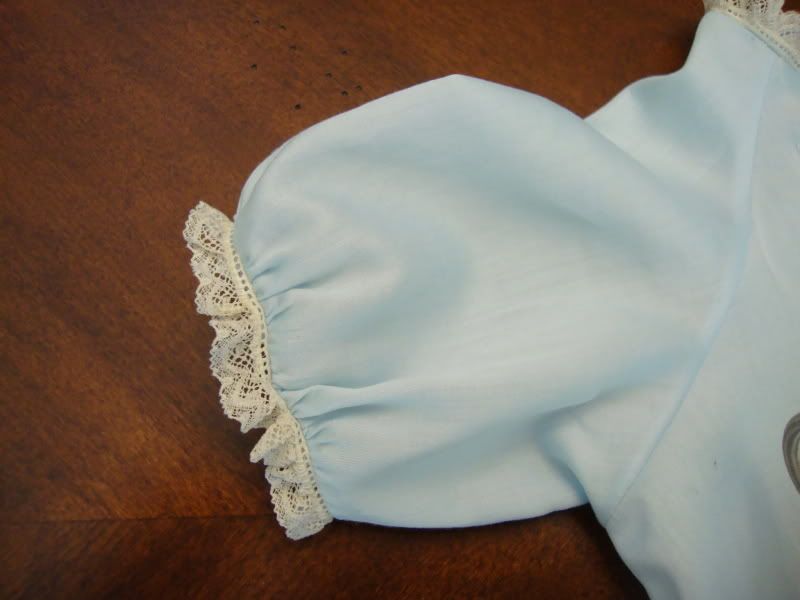 And because every proper young lady needs a matching slip, here is this one. My shell stitching needs more practice, but it coming along nicely.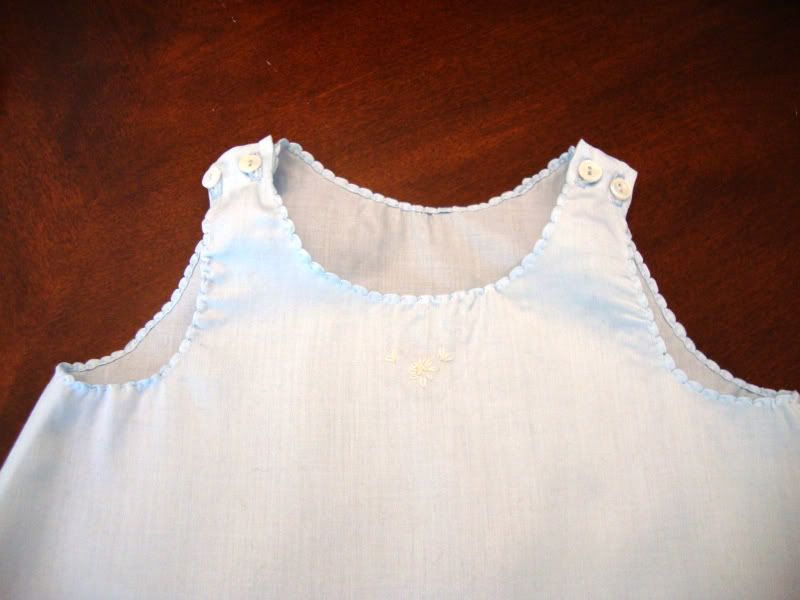 Okay, back to work! I have lots of sweet things cut out on my dining room table just waiting for embroidery designs. Did I tell you I was having too much fun? So many patterns and ideas and so little time!