It is all red and green in my sewing room lately. I pulled out all my Christmas fabrics the other day. Now, I have a mess only one of Santa's Elves would love. I don't know what I was thinking. I have rick rack, fabrics, trims galore in there all over the place. Maybe I can make something fun out of it all. Sydney was so excited you would think it was Christmas in there.
This little dress I did for a customer yesterday. This is one of my favorite little girl dresses. It is so fast to smock with just these little places but the impact is huge.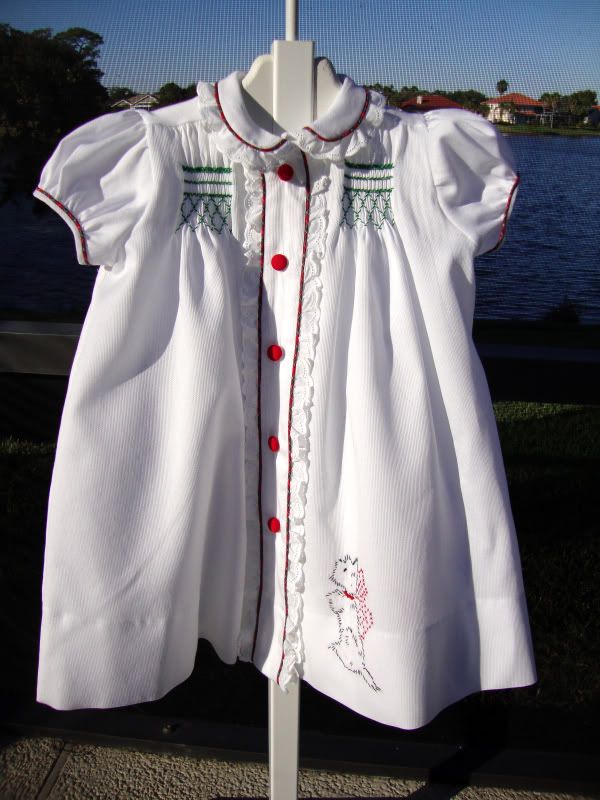 Even the back has some smocking on it. And what is more crisp looking than white pique? I love a little girl in a white Christmas dress. I think it looks better with Santa too. Red just blends right into him and doesn't work for me.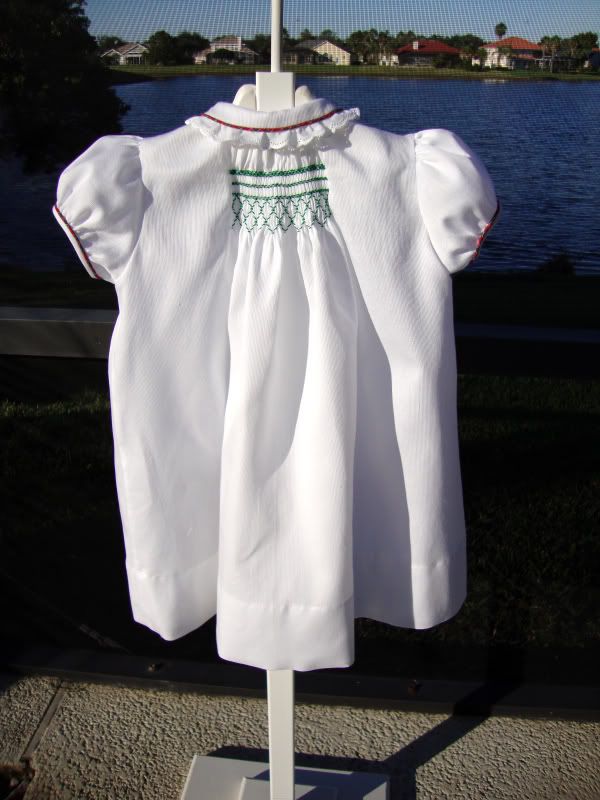 This little girl is really really into puppies lately. So to make her happy with the dress I added a scottie dog with a huge bow to the bottom of the dress. I fancied him up with some seed beads. I hope she likes him!