I am not sure what to make to bring home baby in late January. I was told by a wonderful friend of mine to go for Grace Knott's Nightgown because it will be small enough for a newborn. This is made from a swiss flannel in white. I smocked it in a pale pink and no real bells and whistles on it. I think the simplicity of it is why I am not completely sold on it for a coming home outfit. But the feel of this cozy fabric is swaying me.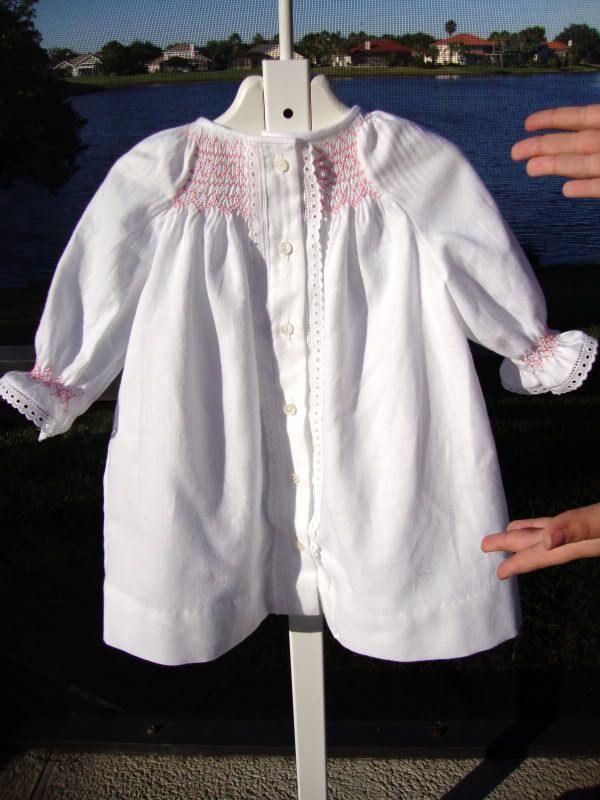 I do love this swiss edging. I bought it at the SAGA convention a couple of years ago and I have 10 yards of it. So you will be seeing it alot in the next couple of months. In fact, a bishop I just finished has it. I will post that on another day.
Sydney had to show off a little too. I call her Vanna because she loves to show off things that I make. It also shows just how tiny this outfit really is. You will just have to excuse her outfit. She got hot and took off her cute top and just had an undershirt on.