Call me practical, but this year I just couldn't get myself to make Sydney a dress that she could only wear for a short while. So when I went stash digging a couple of weeks ago I was so excited to find about 4 yards of this Fabric Finders pima cotton floral. It has all the right colors, but it sure could work for Spring too. And then once Sydney saw it she said she wanted a twirlly dress and it was sold.
I chose to do a classic bodice dress. I love this one from Collar's. Great pattern. Wonderful fit and I love the curve in the front that curves down. It fits their cute little tummies that tend to bow outward. I did the view with the eyelet trim to fancy it up some. I just love eyelet trim. It looks so little girly to me. It makes me smile to see it on a sweet little girl dress.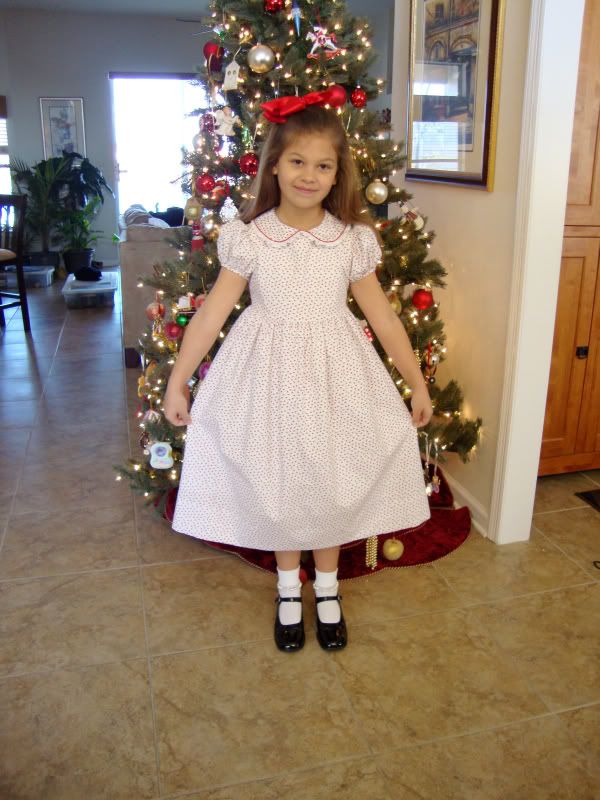 I also love a large sash in back. I wished I would have lengthened this one a bit though. The directions called for it to be 25 inches. I think about 30 inches would have been better. But for potty breaks this one is probably safer.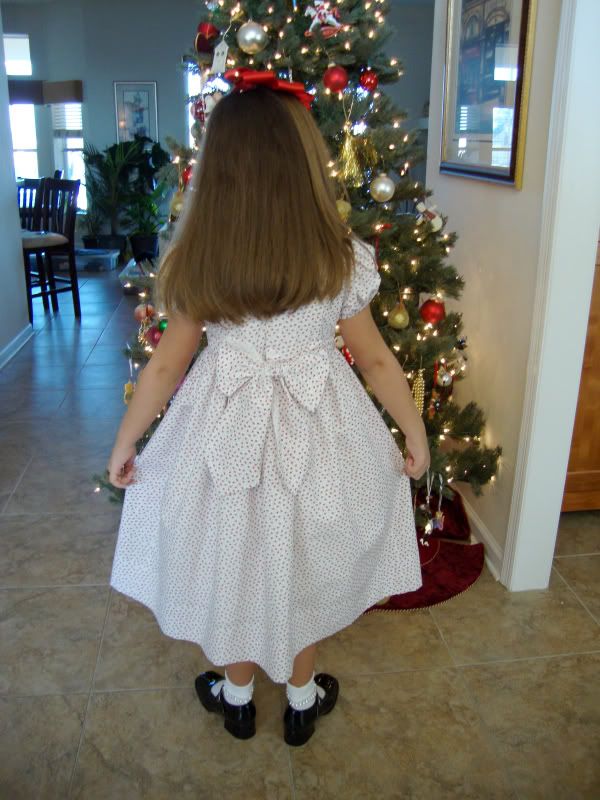 Here is a close-up of this sweet floral and the collar. I have about one yard of this fabric left and I think the new baby will definately need a sweet baby dress out of it. Sydney is more excited about that fact than anything else. Which just makes me so happy. I love doing sister dresses. I feel so blessed to finally get to do them for my own little ones.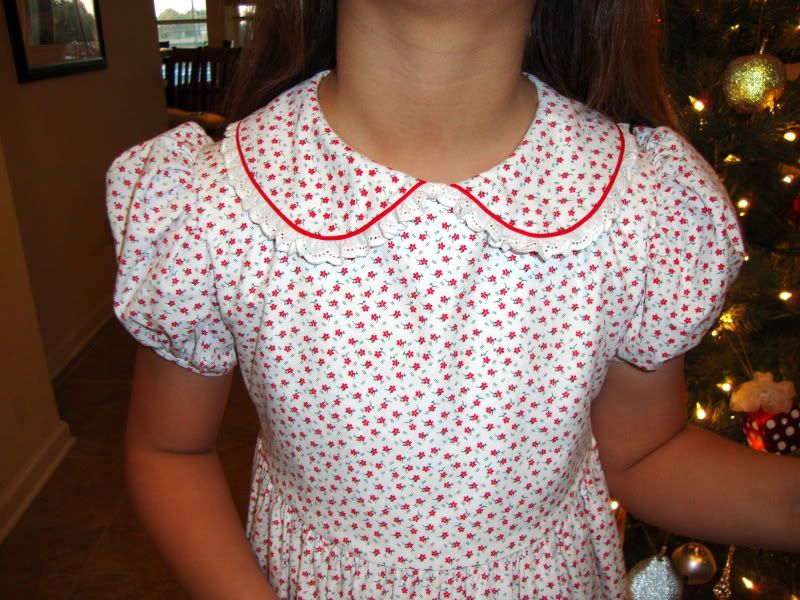 Well, that is the end of my Christmas sewing for this year. Tomorrow the shopping must start. I have a very lonely Christmas tree as you can see from the pictures. Tomorrow Sydney and I will do damage to the Visa card. I am thinking we need to go out to breakfast first though. Have fun this holiday season.