I love these little diaper shirts and cover. The pattern is Creations by Michie's Diaper shirt and Cover. It is a wonderful way to do a little shadow work on a sweet baby outfit. This one is a size 3 months. I made it out of scraps of white and pink broadcloth. Talk about easy laundry! No ironing needed. The bias binding is a floral lawn.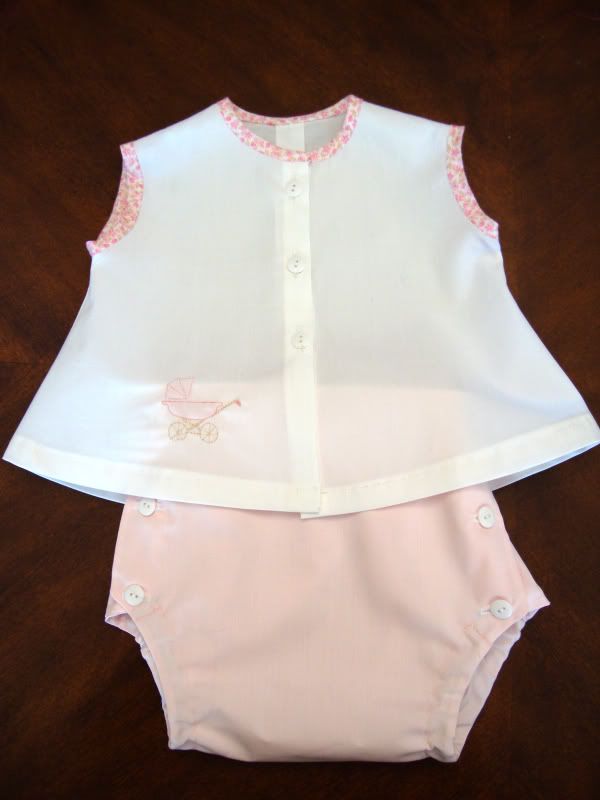 My one wheel looks a little wonky. But for some reason, I sort of like the imperfection of it so I didn't go back and and redo it. Would you have?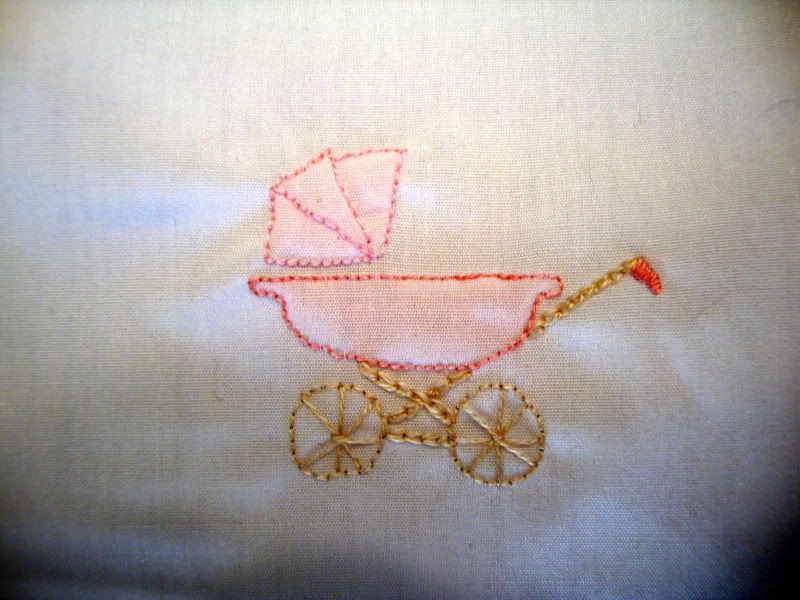 I am getting down to the wire here. I have 7 days left before I check into the hospital. I have two more things I have to get done. One for the baby and one for Sydney. I sure hope this baby doesn't decide any surprises and wants to make an appearance early or I am in big trouble.
Okay, back to smocking!