I love bishops on little girls. They just frame their cute adorable faces. I have done lots of them and each time I get excited to see the finished product. I thought today I would show you some of my favorite bishops I have done in the past for Sydney and for others and then show you one I have recently finished for my new baby.
This first one was a copy from an old AS&E smocking pattern. I worked on it entirely while Sydney played in the bathtub. It was so much fun trying to see how many roses I could get done before she was ready to get out. She was about 3 at the time.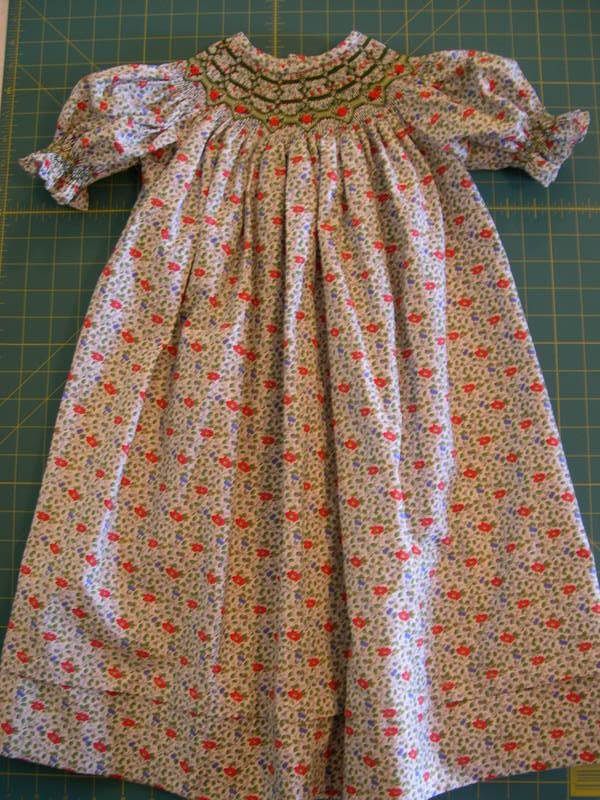 Here is a close up of all those roses.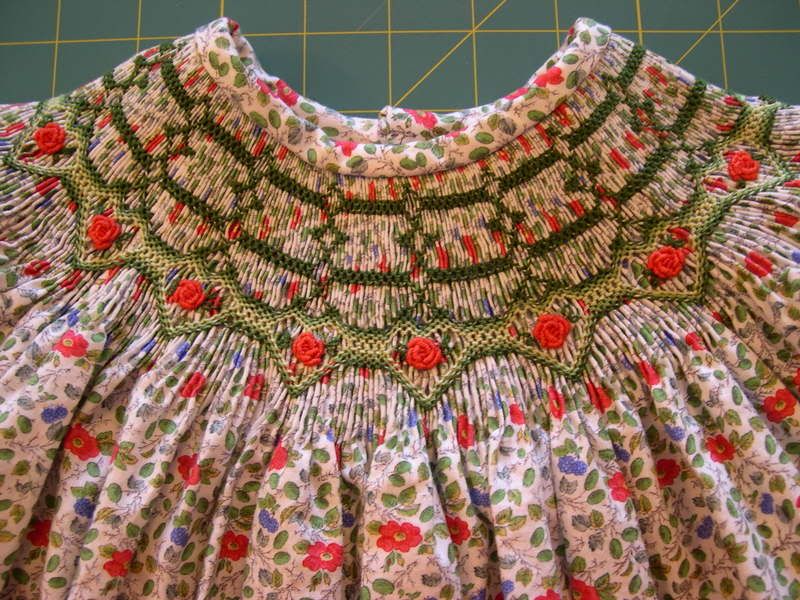 I don't mind spending so much time doing bishops because they can be worn for so many years. They are a true labor of love. Also, they are the reason I started doing smocking in the first place. I just loved them in boutique's but we just didn't have the means to dress my little one in them all the time. So I became obsessed in learning everything I could about smocking so that my little one could be in them as much as possible. Here are just a few of my favorite bishops I have smocked. Each one has special meanings or were for a special occasion. I have saved these for my new little one. They are already hanging in her closet just waiting for the day I can pull them out and dress her.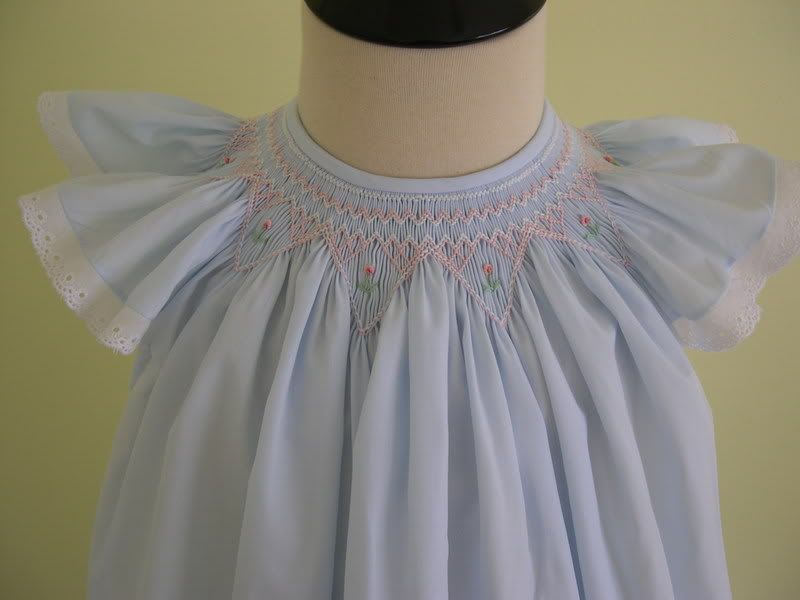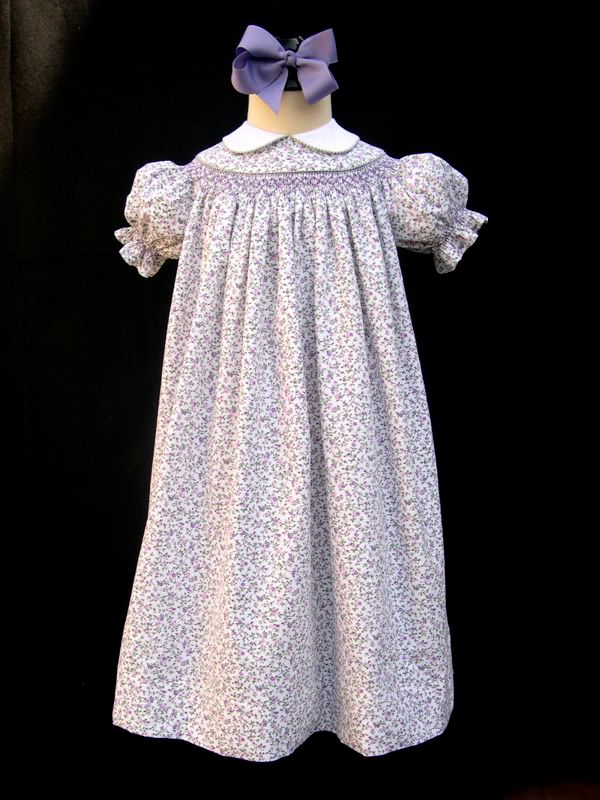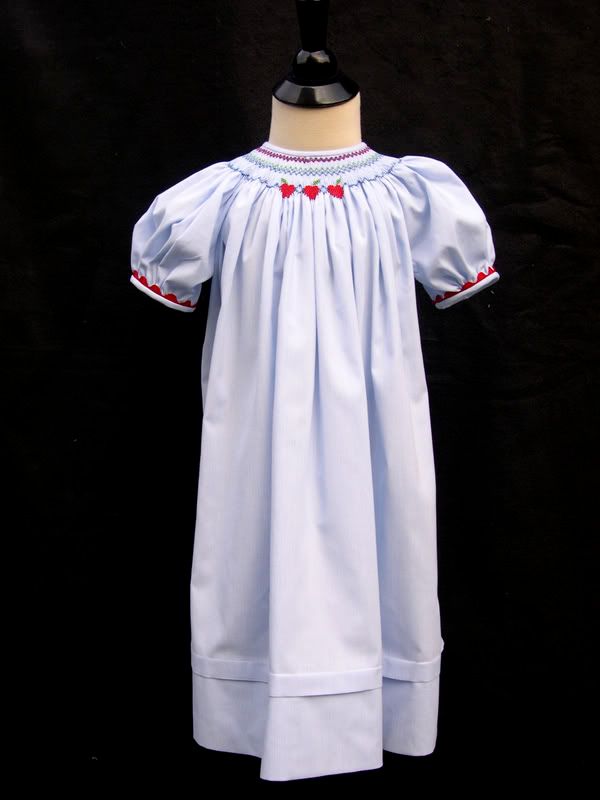 As Sydney got a little older I made her a bishop as a top instead. She loved this outfit and wore it to death. It was made from a wonderful Heirloom Imports brushed twill.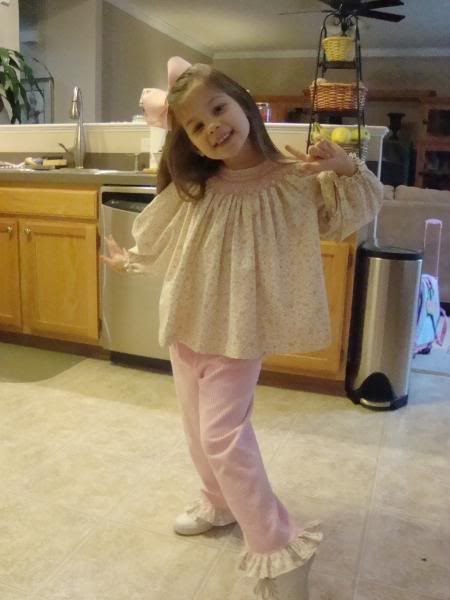 These next two are for the cutest little blonde beauty of a child you have ever seen. I was blessed enought to make these for her. Her mother is one of my best friends and she loves a little one in bishops too.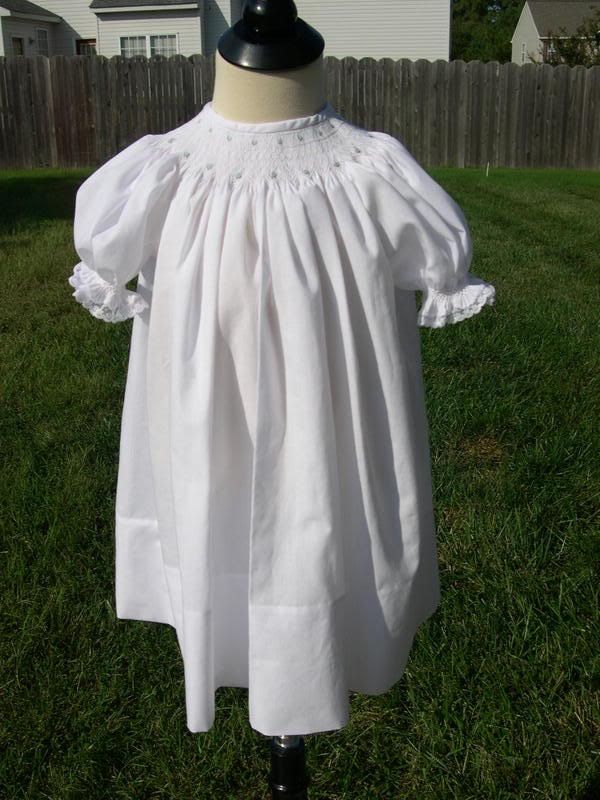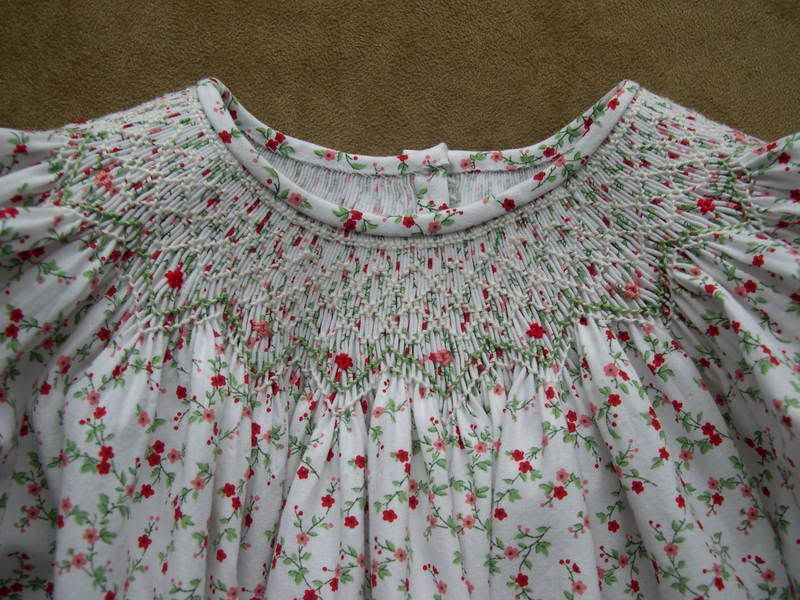 Okay, enough of the past, here is one I have recently done for my new bundle of cuteness. It is a Children's Corner Missy pattern. I used the same diaper cover from Michie that I did on the last post. This is a pink dot on white pique. I love the weight of this fabric. I made this one short so those cute little legs will show.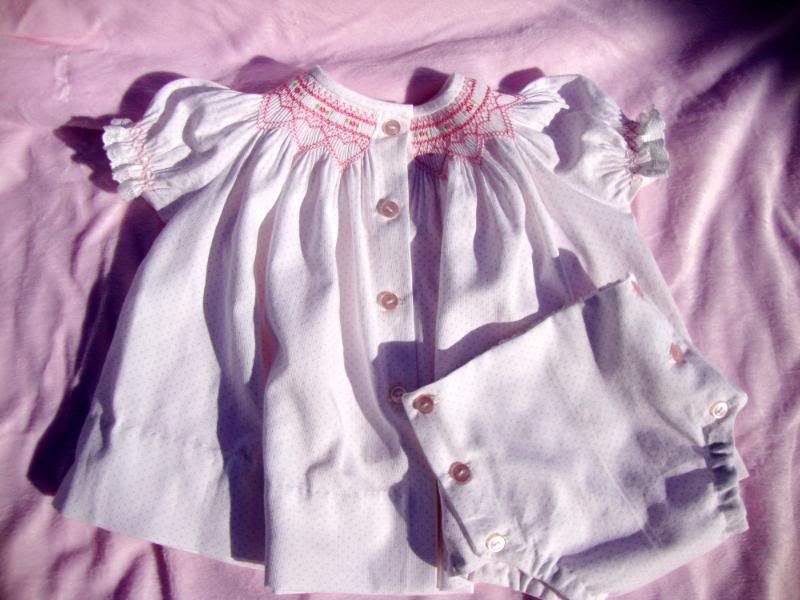 Okay, I am off to smock. I am inspired to work on the one I started the other day. I think it might be what we bring home our newest little one in. But knowing me, I will probably have a couple options for that day.