I always go back and take a look at what I have made previously for Christmas before starting new creations. Here are a few of my favorites that I would like to share with you. Most of these were for Sydney, but last year, I did alot for customers. It was fun, but boy, alot of work to get them all out in time for their Holiday pictures. I was very pleased when I would open their Christmas cards to see a little dress I made for their special little ones.
These first two are for the cutest little blonde sisters. This was featured on the cover of one of the last Creative Needle Magazines. It was designed by my good friend, Bridget.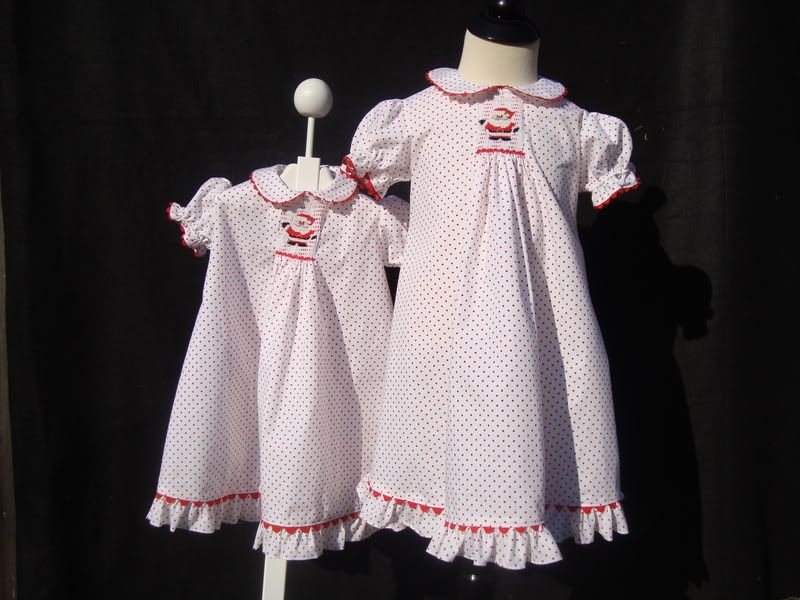 These were their more formal look that they wore for Christmas that same year. This is an old Children's Corner Claire pattern. I just loved making these. I embroidered holly leaves between the red covered buttons. Very simple but what a great impact these had.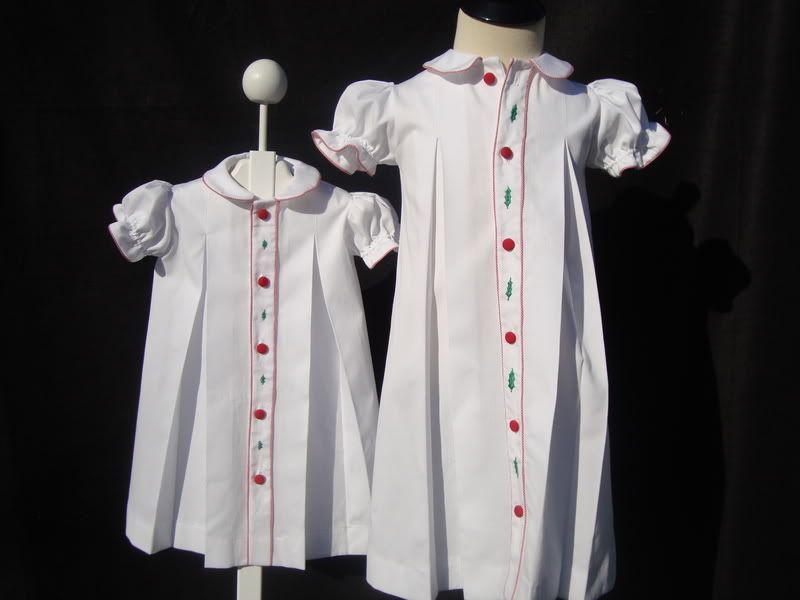 My little one gets lots of fun comfy jumpers. This one I used a new jumper pattern and I forgot to lengthen it. So I ended up making her leggings to go with it. She loved it. She is dancing here like Santa.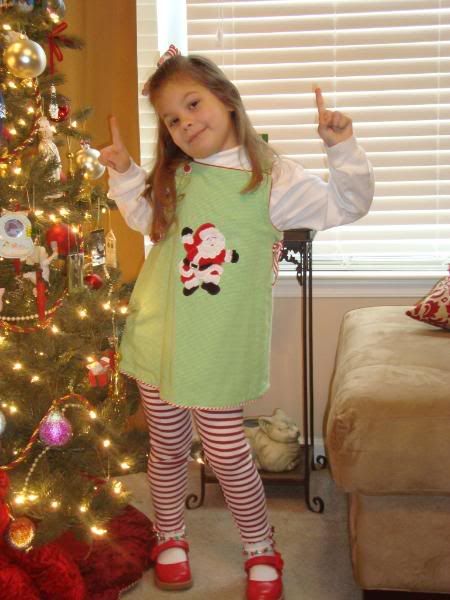 This next one is my Grinch creation. I used this same dress for two years in a row for a silent auction. It always gets a great bid and he is just so much fun to make.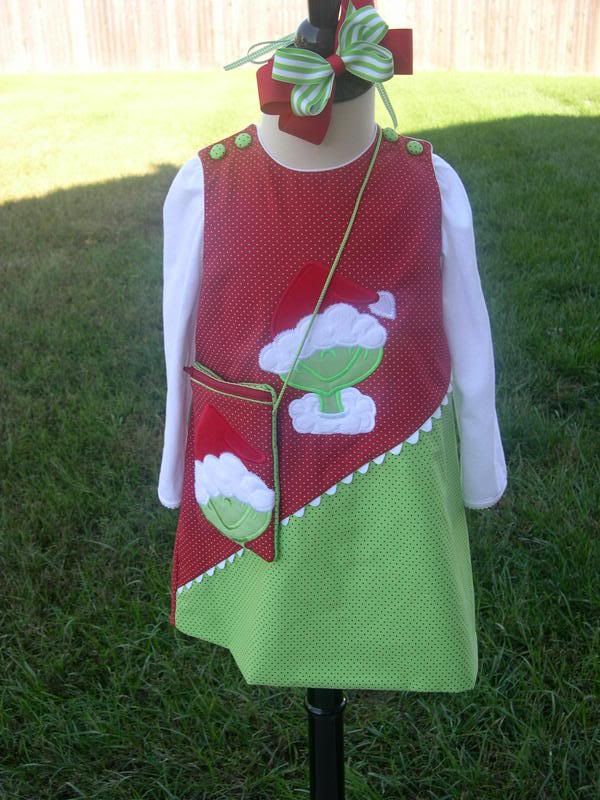 I made these two jumpers last year for a mother who wanted something festive for her twin two year olds but didn't want them to just scream Christmas.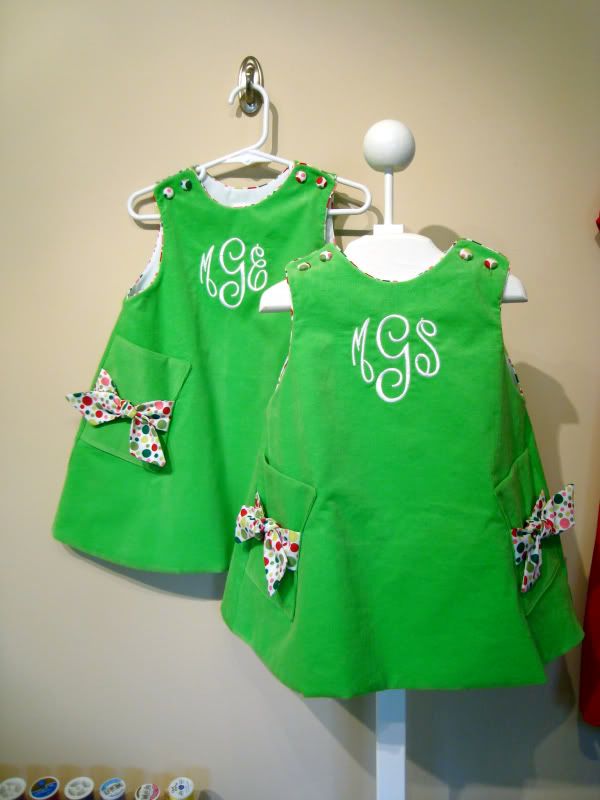 Lastly, I will share with you something a little different. I had a call from a customer who was taking her 2 year old son and 4 year old daughter on the Polar Express. The children are to wear pajamas. I chose some ticking fabric in red and white flannel. She loved it and it is still one of my favorite Christmas cards I recieved. Something about children in their pajamas is so sweet!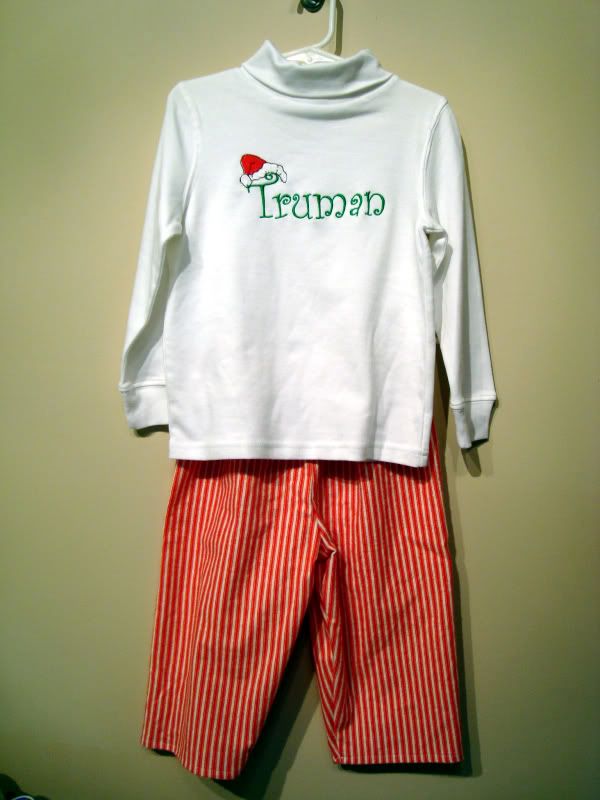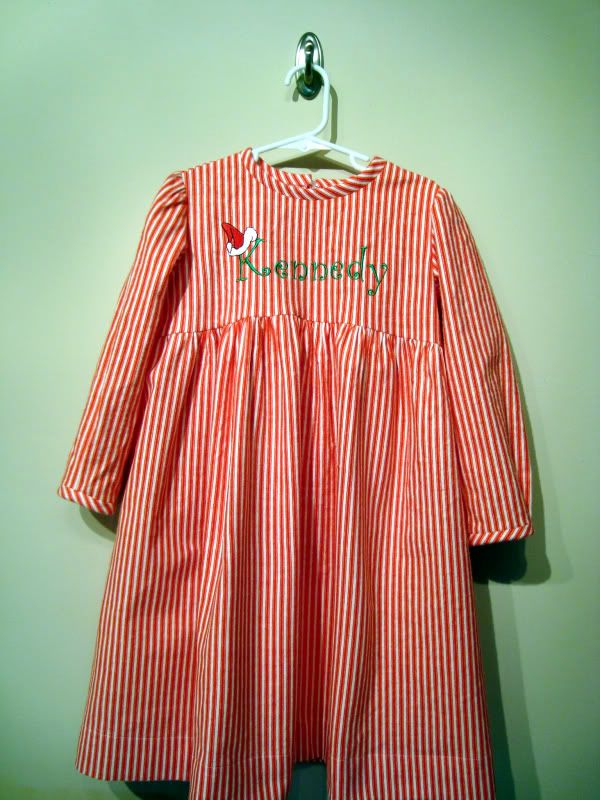 I have tons more, but this way I can make it last all month long. Now, to get back to my smocking. Have a great day. I hope you enjoyed this little look at past Christmas creations.