I decided this year to make Sydney some warm, casual things. She really doesn't have many pants and I am determined to make her more. My girl is a dress and skirt girl--no matter how cold her legs get.
I took the Bonnie Blue pattern Jillian pants and did them in a knit. I like the legs on these pants and Sydney having a shapely figure these pants work well for her booty. We can never find any pants or jeans off the rack that are made for a child with a booty, so I have always made them for her. Which, of course, is fine by me.
These quick pants and a t-shirt with a quick S and here is her outfit. I think this entire thing was done in a little over an hour. And that is only because the machine embroidery took over 20 minutes to stitch out. Gotta love those instand gratification outfits sometimes.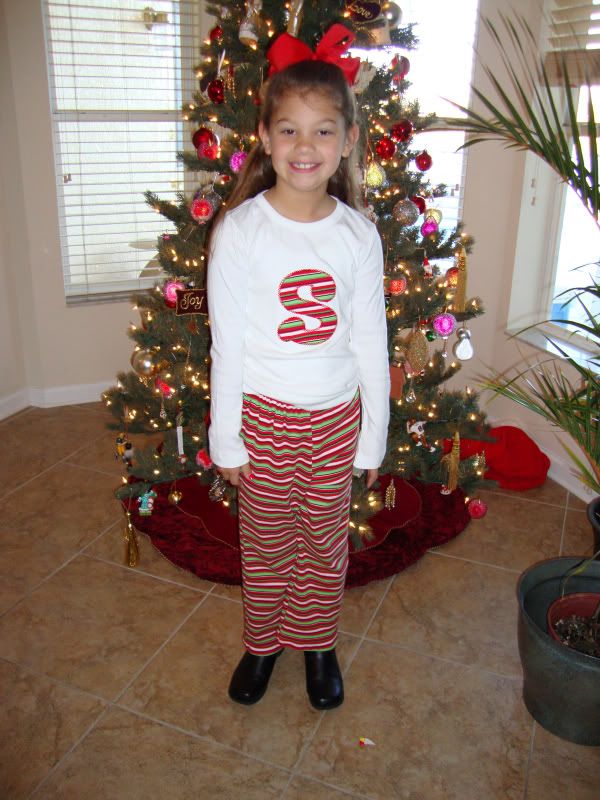 Okay, back to my sewing room. Tomorrow Sydney should have another new outfit for school.