This is my newest Sweet and Simple day gown. I told you I loved this pattern! This one is from stash completely. I love that even more! This is a lawn fabric in a pale green. I used the embroidery pattern right from the pattern itself. Sweet and simple! And these are really pretty mother of pearl buttons. I am starting to have a love affair with mother of pearl buttons! I just love the depth of them.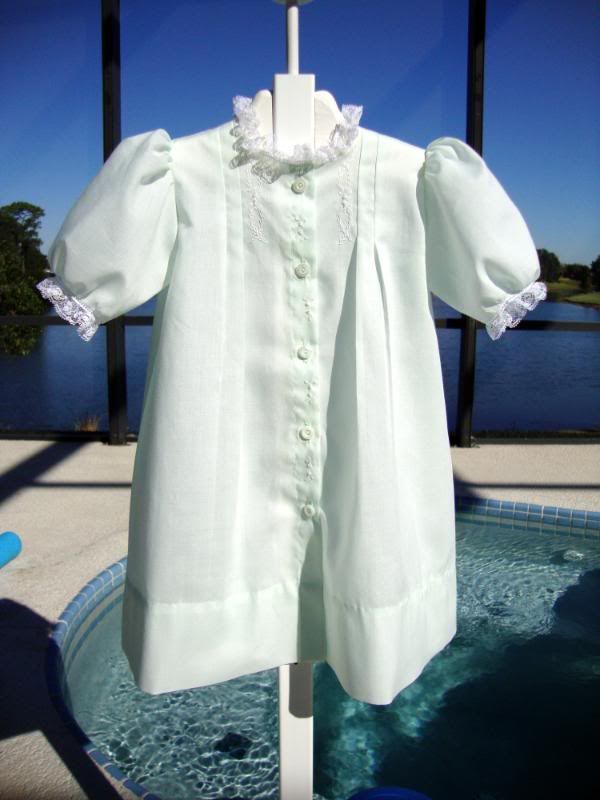 This lace is about 5/8 of an inch and a little larger than the other lace I have, but I just loved it so much I had to use it. I think it took me longer to hand whip that lace than it did to actually put the whole dress together. But I didn't mind one bit!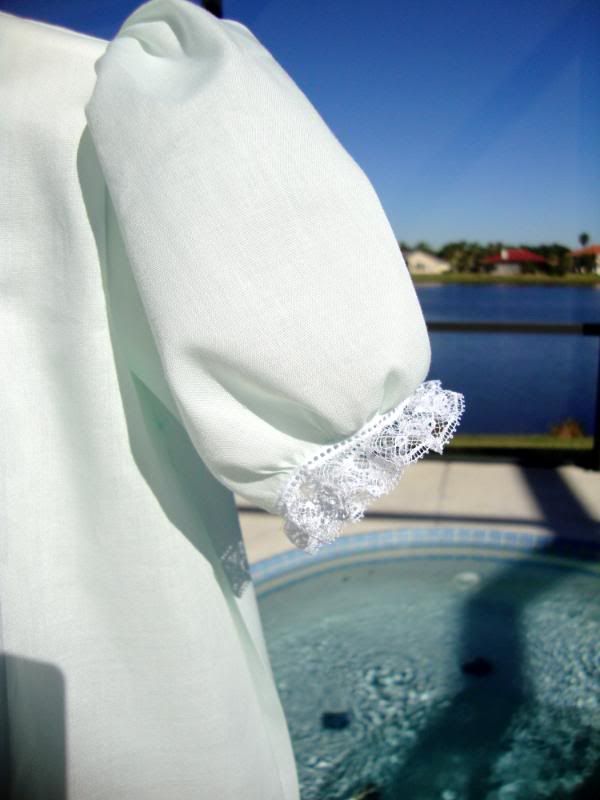 I loved the embroidery and doing the featherstitching and tiny bullion rose buds was so much fun, but I wonder how my tracing got off. If you look carefully, you can see how after the first button, my embroidery is off to the left. (I know, if I didn't point it out, you might not have noticed it, but just in case you did and thought I would bring it up.)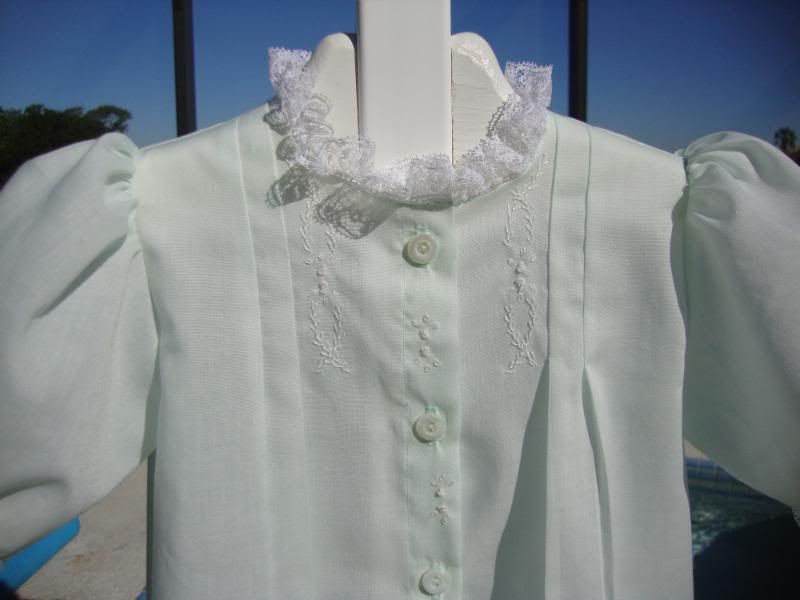 I have a slip cut out to match this dress. I have a doctor's appt. that I think I will take it along and do all my shell stitching then.
Sydney is feeling a bit neglected so I think I might work on a couple things for her next. She needs some cooler weather things. You know for those days when it is in the 70's here instead of the 80's! Have I mentioned how much I love this Florida weather? Well, I do!