I am on the hunt for inspiration right now. So as I was looking at fancy Christmas dresses I have made in the past, I thought I would share some with you. I know, I said I was not going to do a fancy one this year, but Sydney's Girl Scout group is having a fancy tea on Monday (yes, this next Monday) and on the invitation it states that they should wear their Christmas dress. So...here I am on Tuesday night frantically trying to decide if I have enough time to smock something or if I should just go with hand embroidery. My husband thinks I have lost my mind at this point.
This is still one of my favorite bishops I have ever made for Sydney. It is Christmas Mice smocked on white pique. I thought she looked like an angel wearing it. I still remember putting all those glass seed beads on while she played in the bathtub. She wore this for two years and I was sad when she finally outgrew it.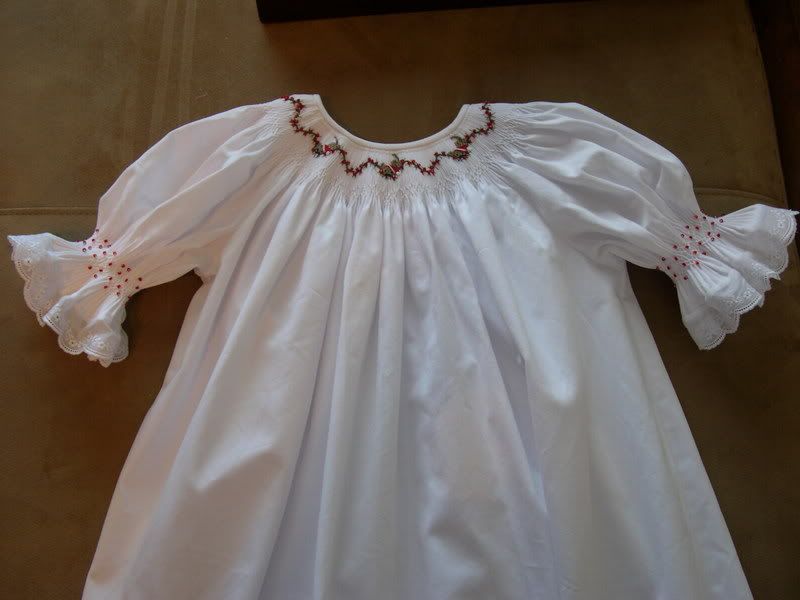 Here is a close-up of all those beads. I think I got a little carried away.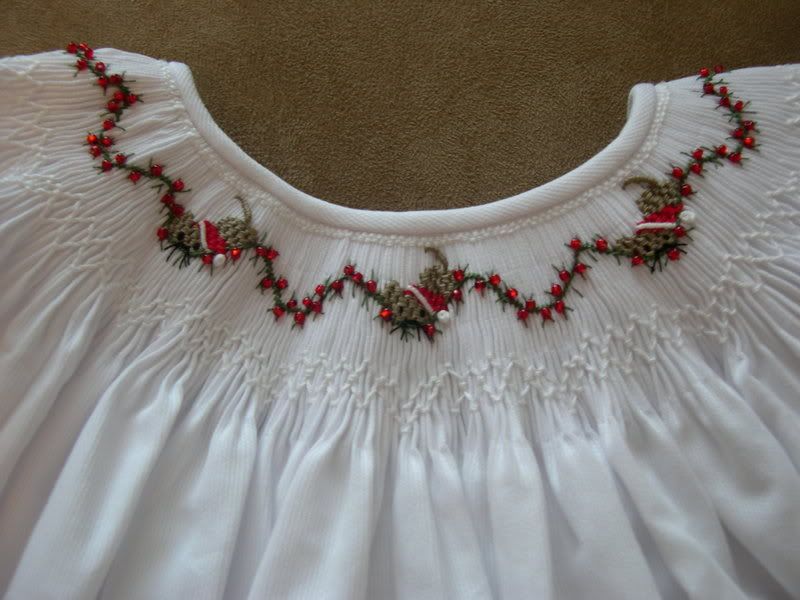 A couple of years ago Sydney wanted a red corduroy dress for Christmas. I fell in love with this swiss edging and incorporated it into a slip. I had just enough to make Dolly a matching dress. I am so glad I did too because this was the last Christmas that Dolly went everywhere with her.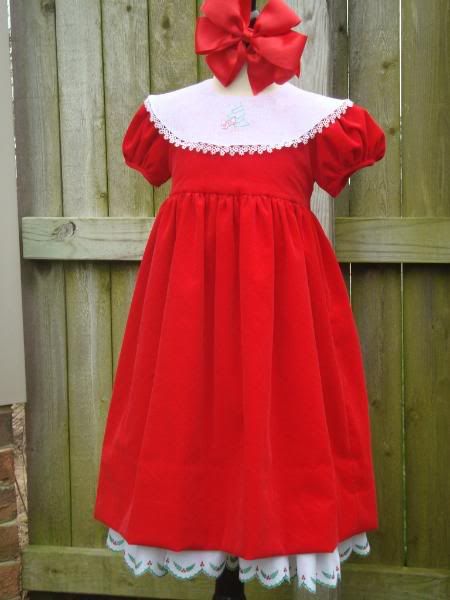 I made the collar detachable. I was afraid of washing white linen with red corduroy. I did a very simple shadow embroidery and added tatting.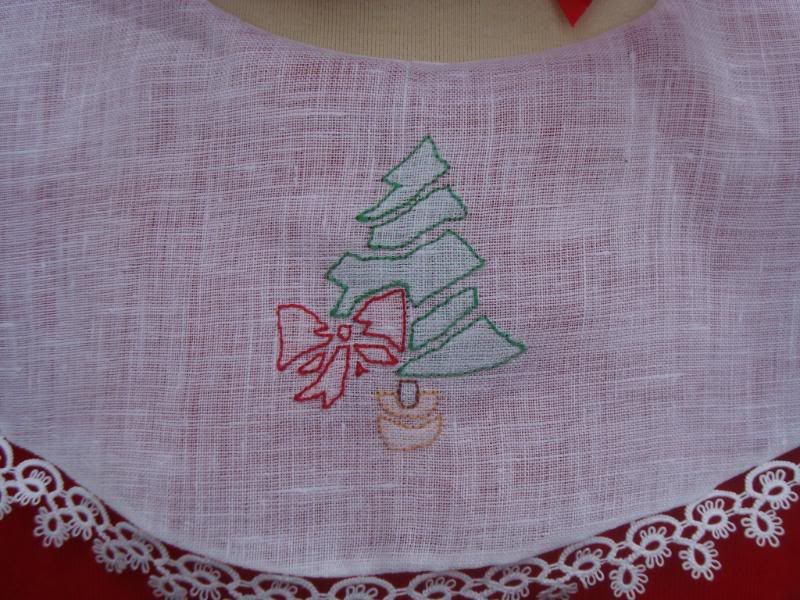 Here she is with Dolly. I love this picture.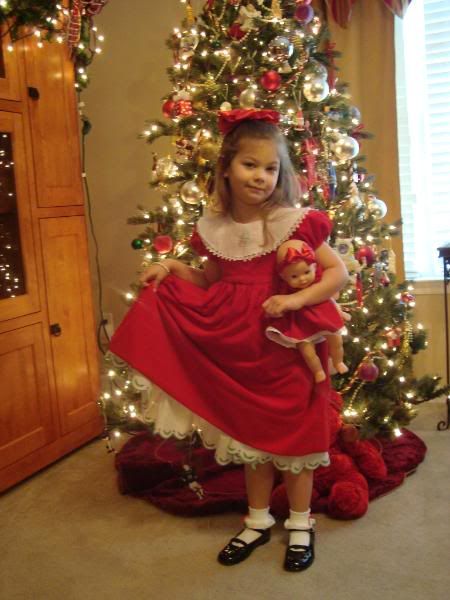 Here is Dolly in her Christmas dress too.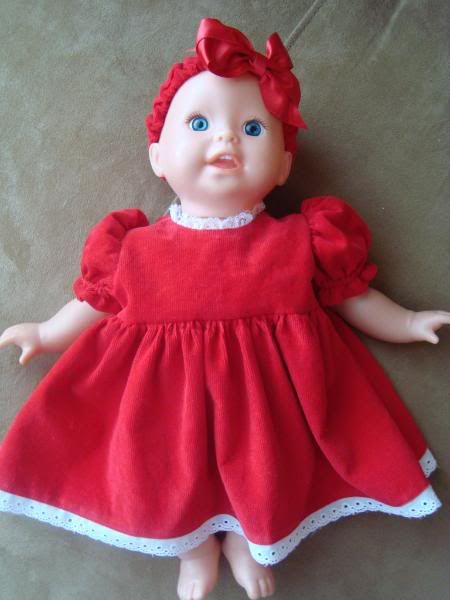 And the slip details. I loved how all this fabric just poofed out that dress so well. Here you can see the swiss edging I just had to use.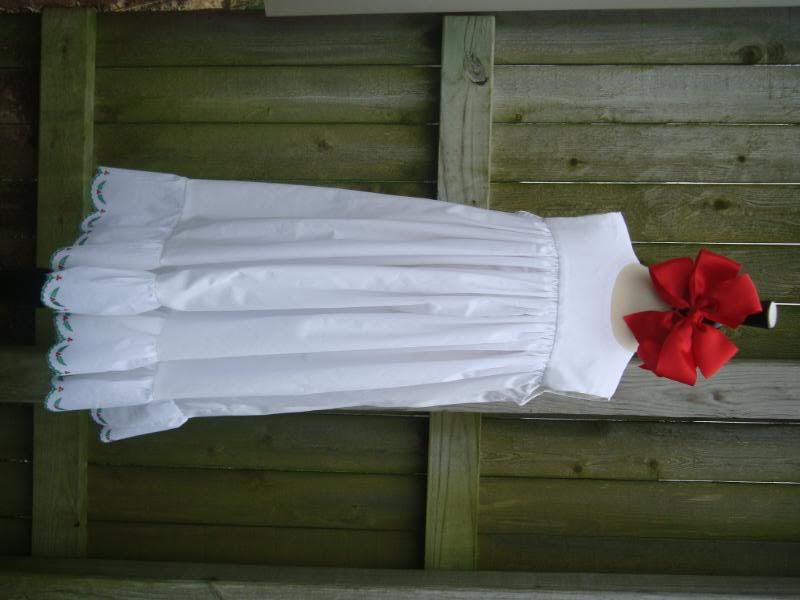 And I even did matching socks with a little satin bow and eyelet that I zig zagged on to them.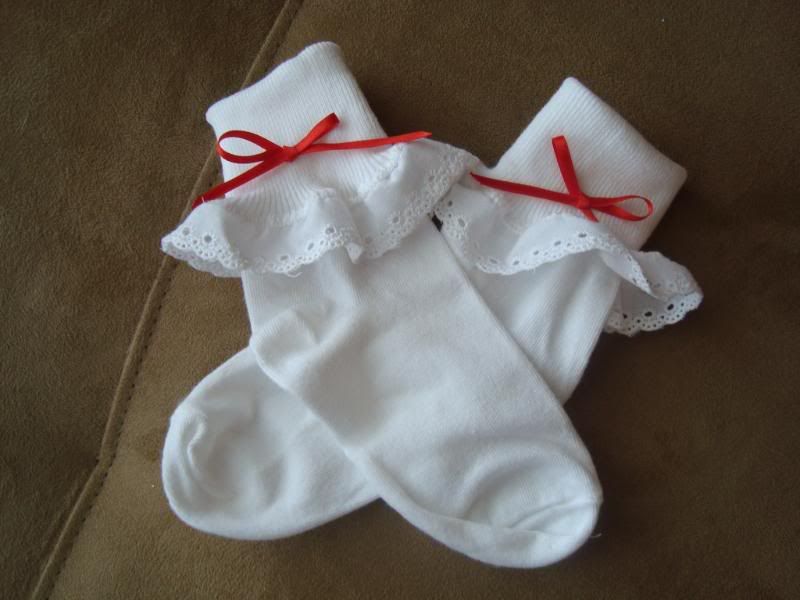 And she was a doll when she met Santa. Oh, man, why do they have to grow up?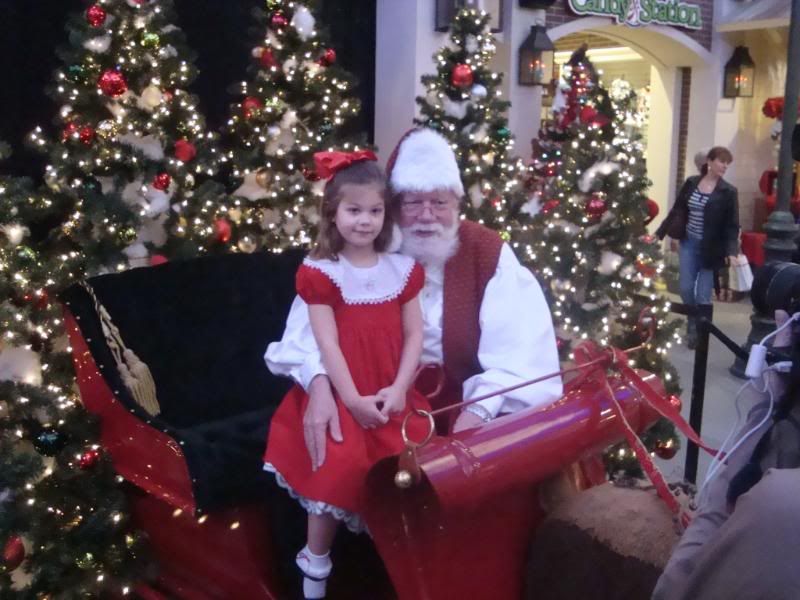 Okay, off to the sewing room to figure out what I can make in less than a week that still will live up to what my baby expects out of a fancy holiday dress. Wish me luck!