Here is another Christmas Quickie. I am loving these this year. This is just a plain long sleeved t-shirt that I did a machine embroidery of a peppermint on and some fun quilter's cotton that we found in my stash. It has lots of cute peppermints all over it. I used my go-to Children's Corner Sassy skirt pattern. I am loving these on her. This one is view B which is just a gathered skirt with a lining. I lined it in white Imperial batiste and did it the exact same length so it sort of shows when she moves. Thankfully, we are having a warm day and she can wear it with knee highs and not a thick pair of tights.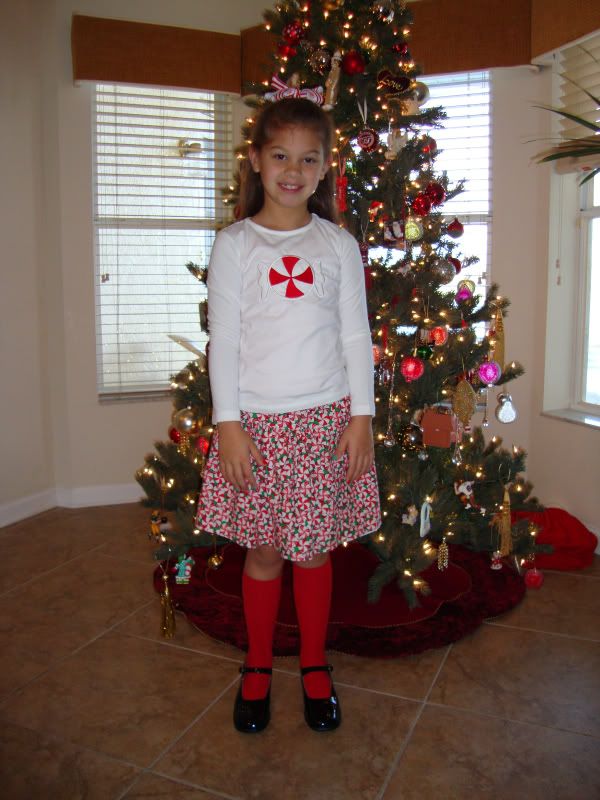 Now, because we are having these cold days I figured it might be a good idea to make the new baby a coat. I used Collar's Layette and did a coat and a bonnet. This wonderful fabric is from Heirloom Imports. It is a brushed twill. It feels like a wonderful soft flannel. And in this wonderful blue flowers with a pale green I think it will be so pretty on our new baby. I just love a baby girl in blue. I had just enough to squeeze out a coat and matching bonnet. I lined it in a pale blue swiss batiste.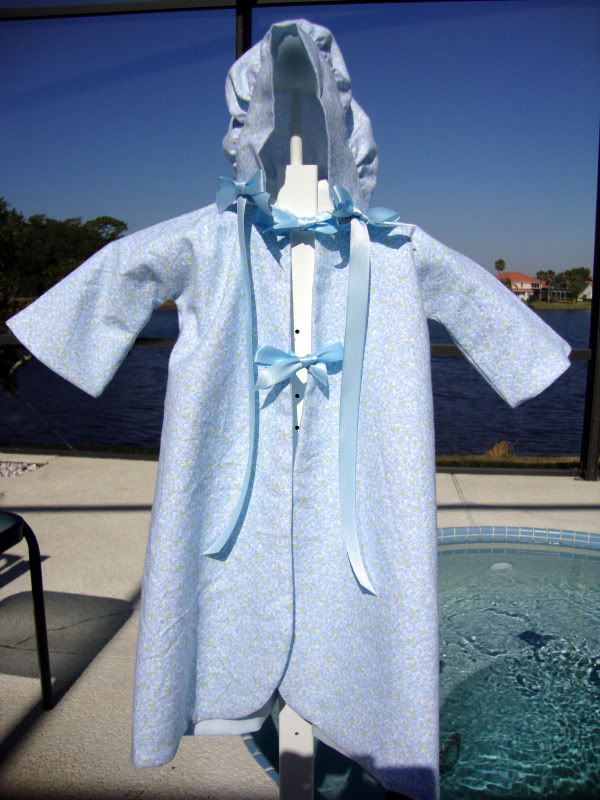 Love the bows on the bonnet.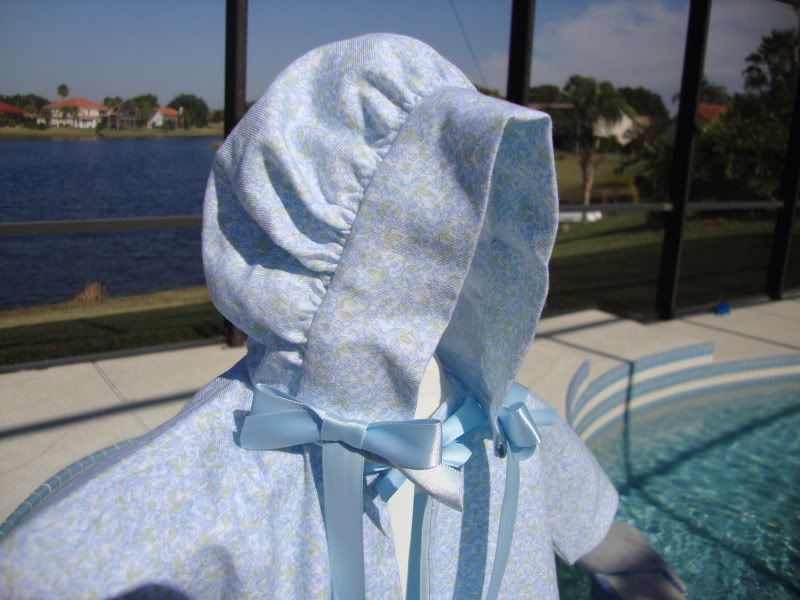 This fabric was first used to make Sydney a Children's Corner Maggie. I pulled it out yesterday and wished my baby was still small enough to get into it. Why do they have to grow up so quickly. Makes me sad. I also don't understand why they are getting older yet I stay the same.