I bought this really cute quilter's cotton a couple of years ago when I went to The Children's Corner School in Nashville. I got it at a wonderful fabric store there in town. I only bought one yard of it because I really had no idea what to make with it. I think at the time I was thinking I would be making Sydney a pillowcase for the holidays out of it. Anyway, last weekend when Sydney and I went diving into all my fabrics and pulled out all the red, green or anything that looked like a fun fabric for the holidays she fell in love with it.
Since I had such a limited amount of it I knew it would only work as a skirt for her. And right now her favorite skirt pattern is Children's Corner Sassy Skirt. Which looks so cute on her not to mention they are so fast to put together.
I did the underskirt in a Fabric Finders twill that really brought out the fun in the whole outfit. Then I found this really cute machine embroidery and I was off and running. We did this yesterday afternoon while she wrote out her Santa list.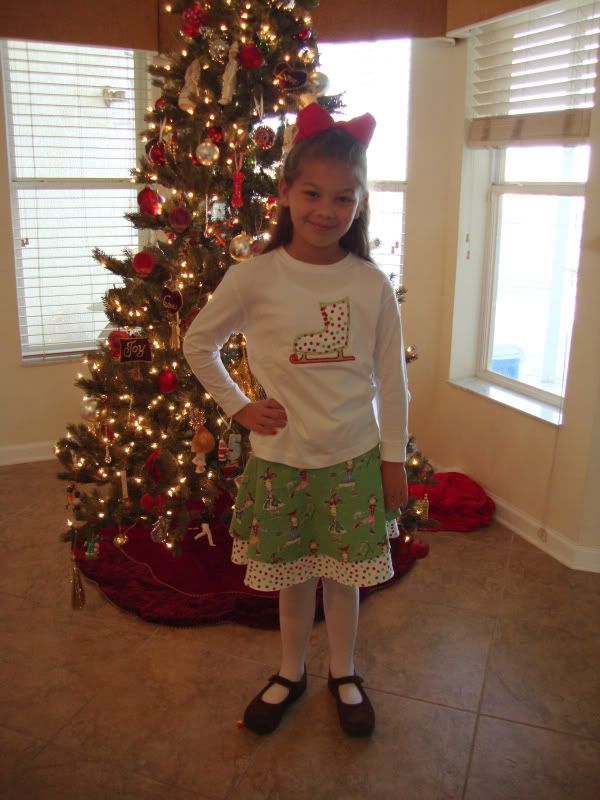 Here is a close up of those cute little skater elves. I love their hats and their cute outfits. It just brings a smile to my face.