Yesterday I showed you some of my Fall things I have made for my sweet daughter Sydney. Today I thought I would continue my stroll down past fall favorites.
The most versitile items in a child's wardrobe are jumpers. When it is warm they can be worn alone. And when it gets cooler a broadcloth blouse works great. Then when the temperature drops a turtleneck and tights and they are ready to go. I love them. I have had some fun with machine embroideries and fabrics, and have done many of them reversible to work with both Halloween and Thanksgiving. When I started telling other mothers about them, my customer base doubled. Who doesn't like getting double duty out of an outfit? Here are a few of my favorite jumpers.
I also love doing jumpers with pockets and matching blouses under them. Somehow it just makes a complete look. And who doesn't love pears and apples for Fall?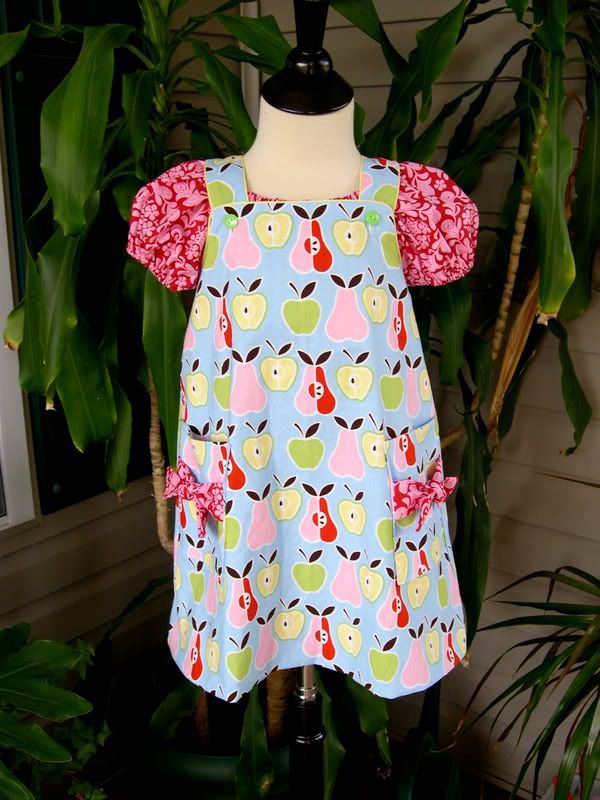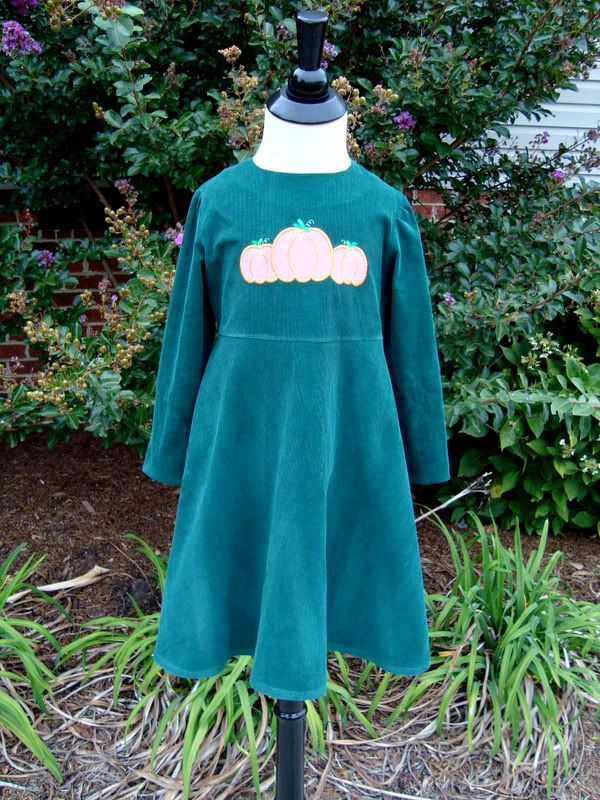 Here is a reversible jumper. I made it out of my favorite royal blue pique and I just loved the way orange popped on it. I let Sydney pick out here favorite machine embroideries and her fun personality really comes thru. This cute pumpkin had her giggling every time she looked down at him. I have to agree that it still brings a smile to my face too.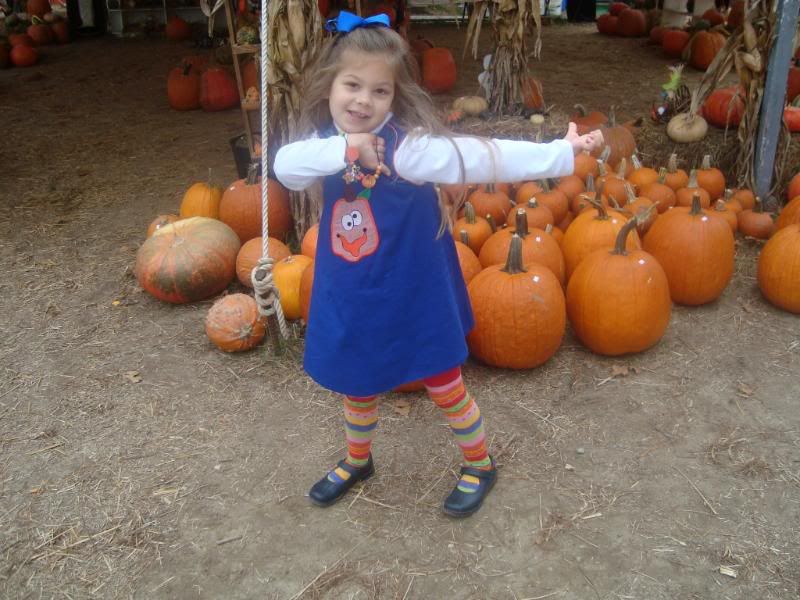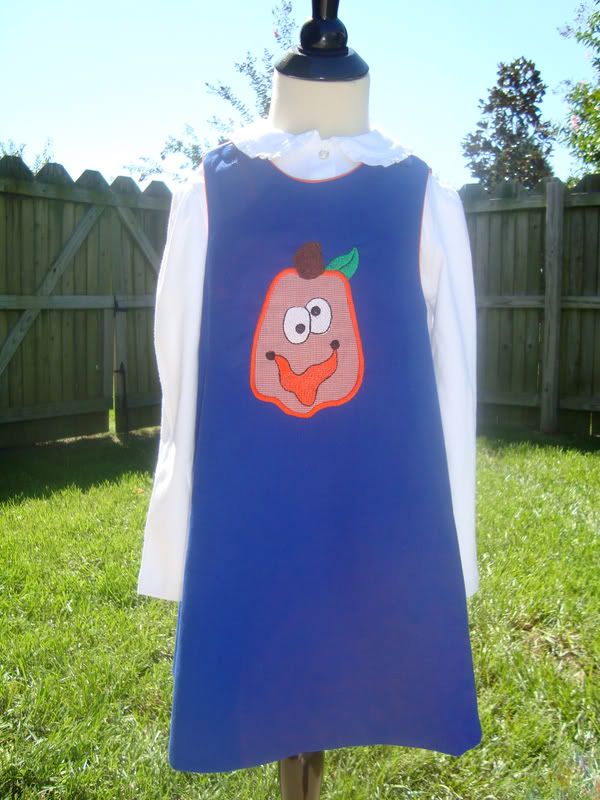 Then for Turkey day she wore the other side.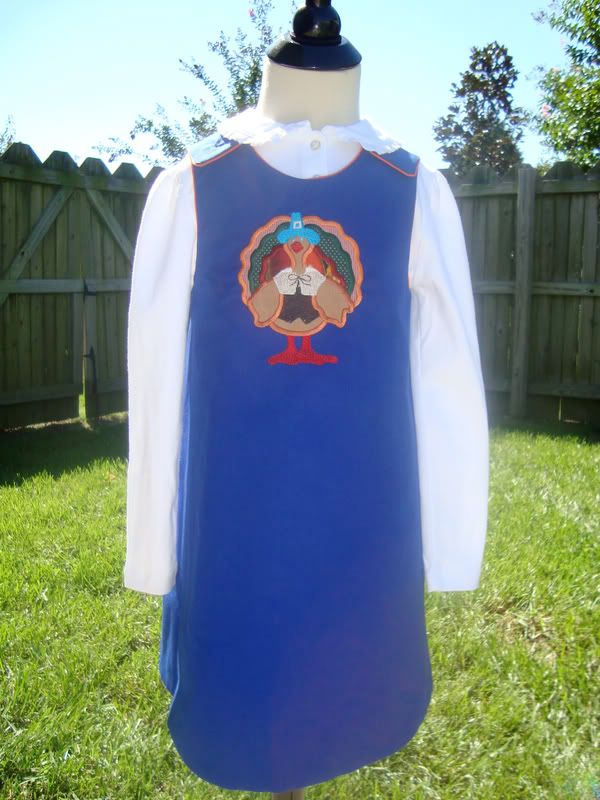 I had a customer who wanted a dress for her adorable little 6 month old that would last her all Fall and into winter. I decided an apron dress with tabs would work. So I used a creme colored featherwale corduroy and some brown gingham piping and made lots of tabs. I really want to recreate something like this for my new little one. Milan always looked appropriate for every holiday outing in this number. I made a matching diaper cover for this number too. I wish I would have snapped a picture of her wearing it. She sure was cute in it.
And I can't tell you how many twists were involved in doing this pumpkin in bullions. I think one of them was something like 75! But the effect was wonderful. I drew out these tabs and then just went to work with a needle and thread. It was like painting with thread. I love doing embroidery work.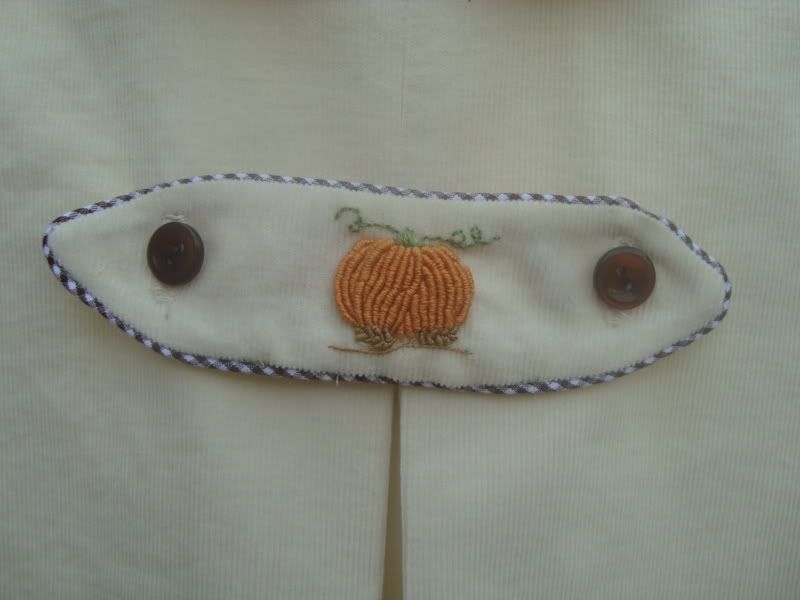 I did the fall nuts in satin stitches.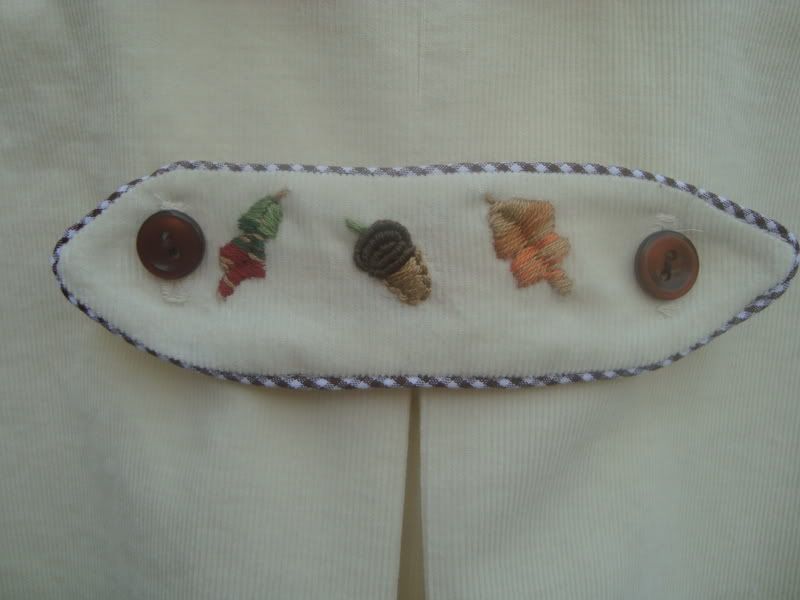 And I even got one for Christmas. This is a cute little mouse that is on a bishop pattern I had. But I decided to do him in satin stitches and added some red beads.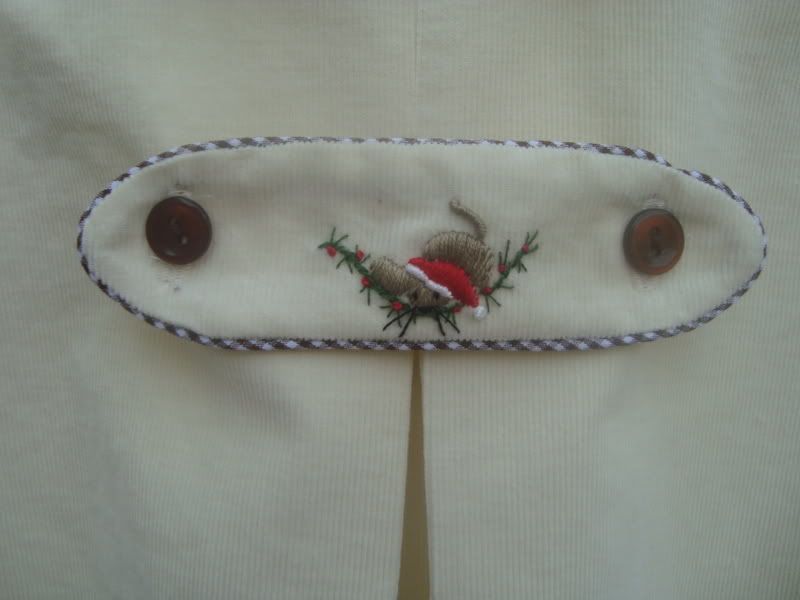 And then one with just her name on it for all those other occasions.
These were so much fun to go back and look at again. It has indeed inspired me to keep creating new things.