I have been sewing for my sweet daughter Sydney since she was 18 months. When we lived in Virginia I used to love Fall. All the leaves changing and the crisp air always brought a smile to my face. I thought today I would share with you some of my favorite Fall outfits I have made for her.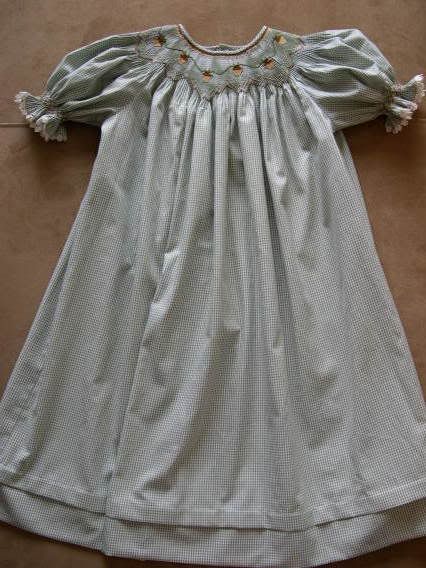 I loved doing this bishop. It actually was the first time I tried doing picture smocking on a bishop. It is still one of my favorites. Needless to say, this one is ready for baby #2. The sage gingham was a great fall color.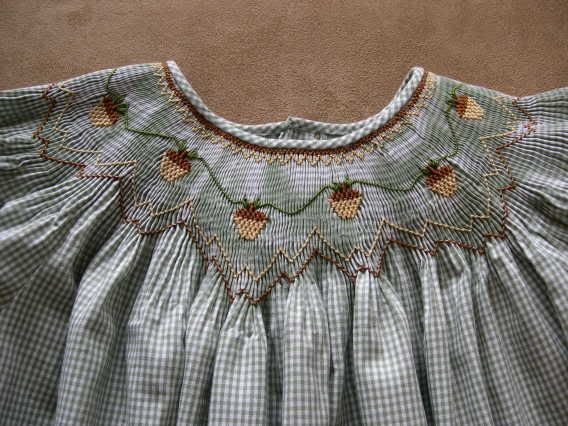 That same Fall I used this wonderful featherwale corduroy called Fern. It was a beautiful green. Unfortunately, SV discontinued it. I had a couple customers want me to make this outfit for them and I went hunting on the internet trying to find it only to discover the shade they replaced it with was not a pretty.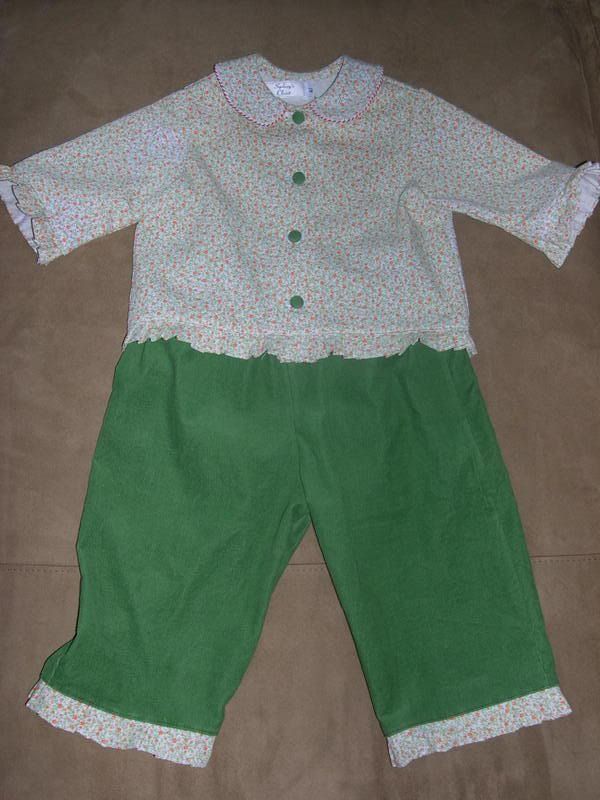 I also started doing machine embroidery that year. This little dress with matching bloomers became a holiday staple for Sydney's wardrobe.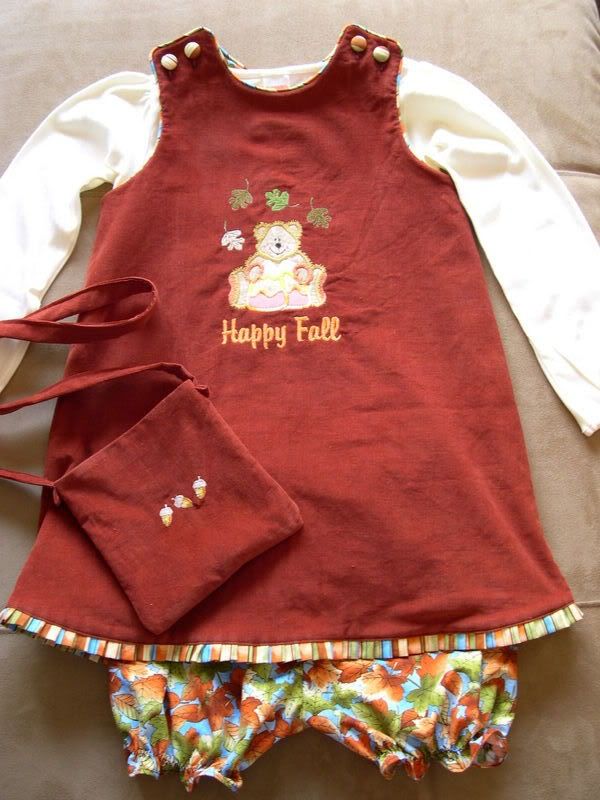 And since I really don't like scary Halloween things, my baby needed a jumper with a cute spider with a bow.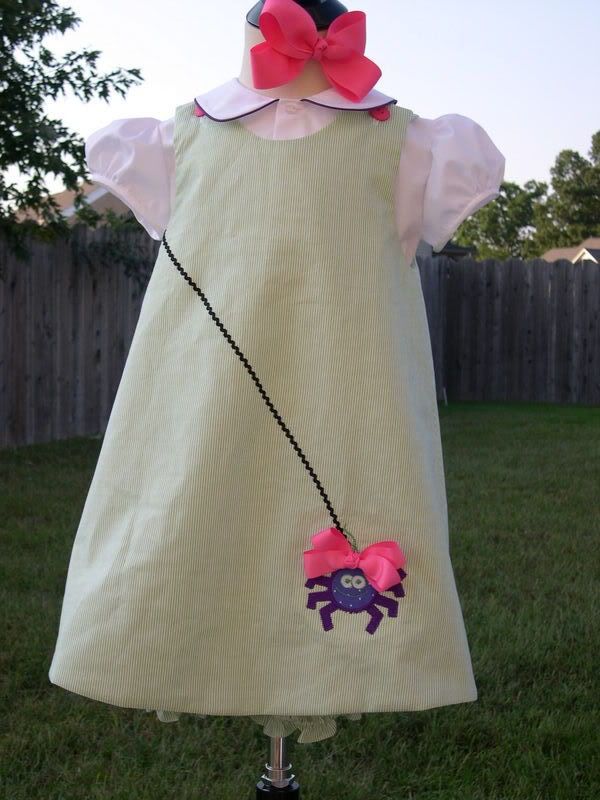 For picture day that year Sydney got this very soft royal blue featherwale corduroy dress. I have always loved her in blue.
Okay, tomorrow I will show you some more of my favorite Fall things I have made. Thanks for this stroll down some of my favorite Fall creations. Now, I need to get busy making a Thanksgiving dress for Sydney. My poor little one only has one so far and that just will not do!