This has to be my favorite baby daygown I have made. I love the soft pink color and the tatting is so sweet. I can just picture my sweet little one wearing this dress. I can't wait.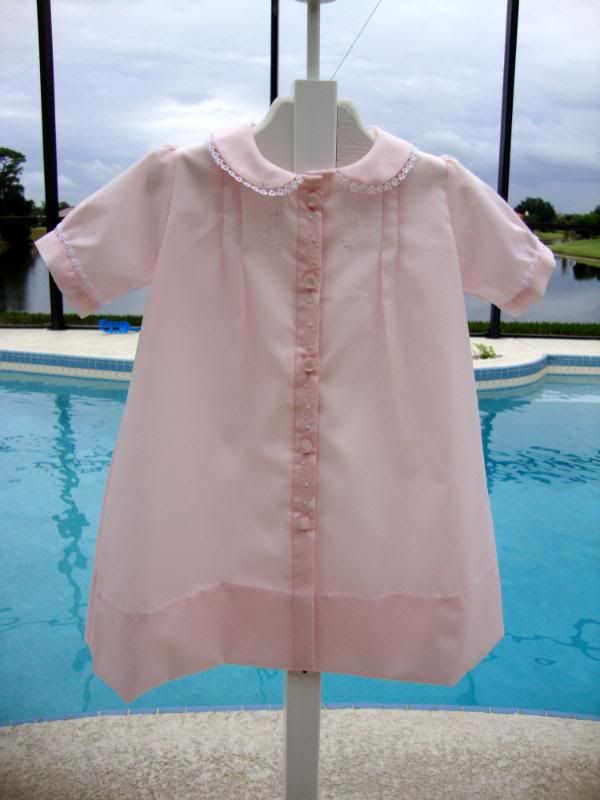 And can I just show you the adorable pleat under the arm? How cute is that? And that adorable sleeve is precious!
And just so you can see all my embroidery handiwork.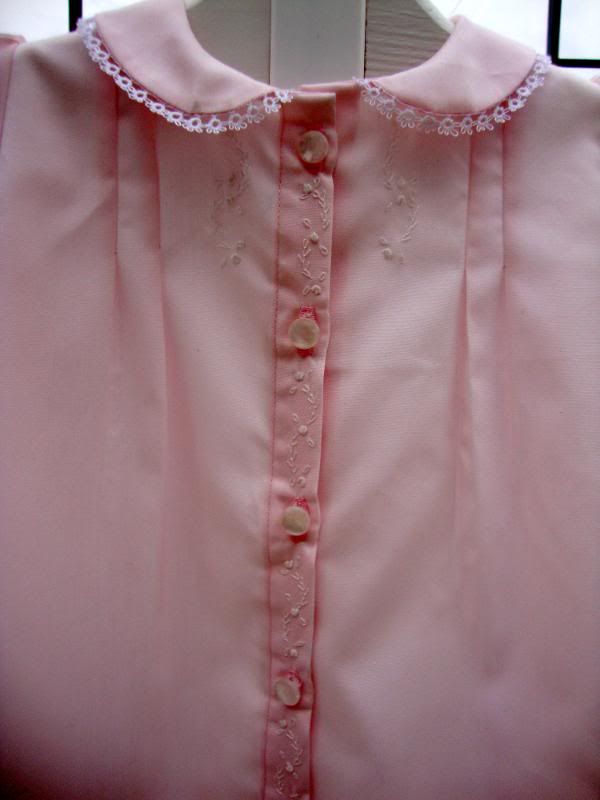 And in the tradition of baby daygowns, here is the little rosebud on the back.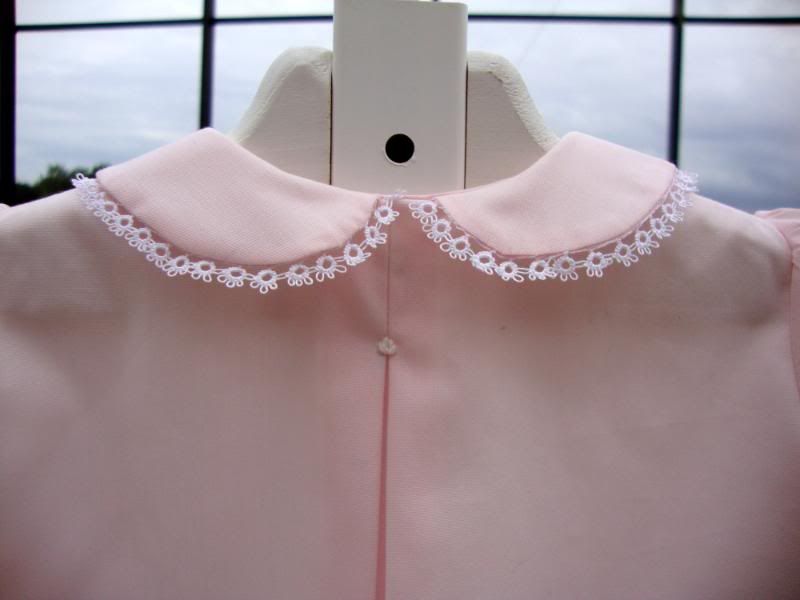 Have a great day and happy stitching!