I have to say, this was my first introduction to daygowns. Priscilla's Daygown was the first of many daygowns I bought from
The Old Fashioned Baby
. I have since fallen in love with the embroidery that can be done and sweet trims and lace. It is like a whole new world and I am completely smitten. Unfortunately, Priscilla's daygown is discontinued but luckily I got one from
Bessie Mary
.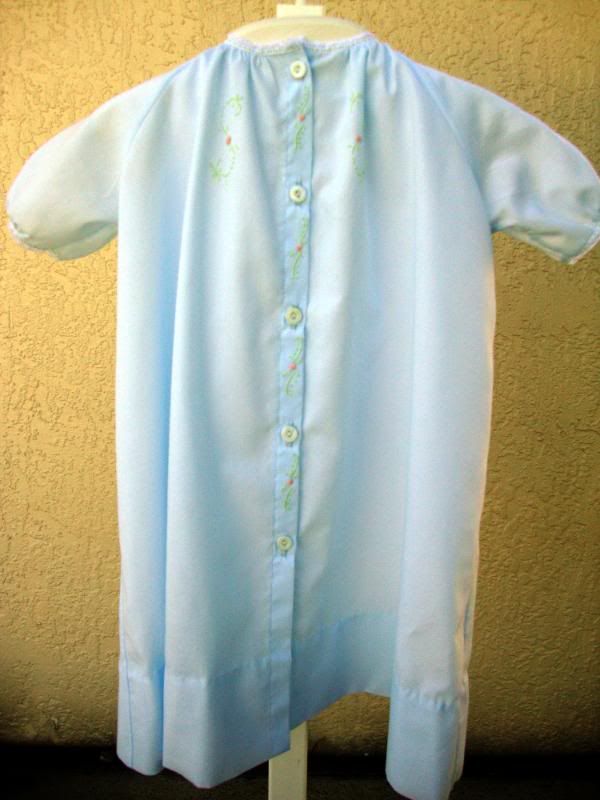 I love babies in blue. It is something about their cute pink skin that just works with it. This is just blue imperial batiste that I found in my stash. I love the shade and putting little pink flowers made it so feminine. Batiste is so soft and I can just see a litte one squirming around looking sweet and cute as can be wearing this. My bonnet needed some matching embroidery and some sweet mother of pearl buttons too.
Can't you just see some fat sweet cheeks sticking out? I can't wait to meet our newest bundle to play dress up!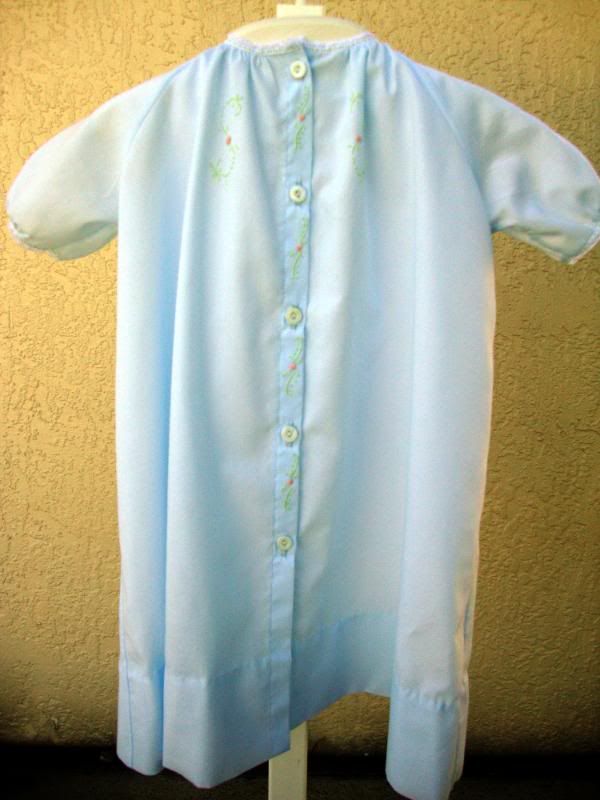 This adorable very tiny lace and entredeaux was a challenge. I felt like a giant working with it. Not to mention I had to hold my mouth just right to attach it. I also took the floss and wove it in the entredeaux for some added detail. I want to do this technique again. I love the effect of it.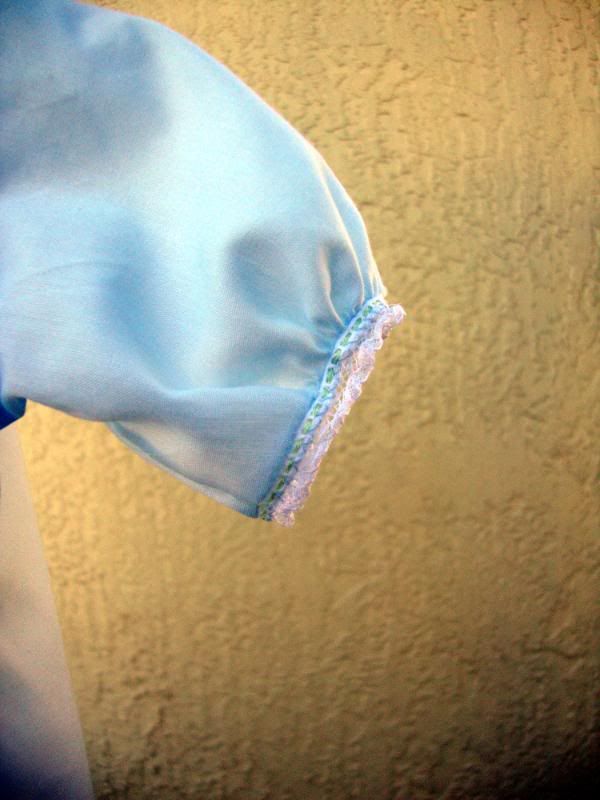 I love mother of pearl buttons and placing them on the bonnet was a no brainer. I loved doing the matching embroidery on the bonnet as well. I can see more bonnets in my future. This one went together like a dream.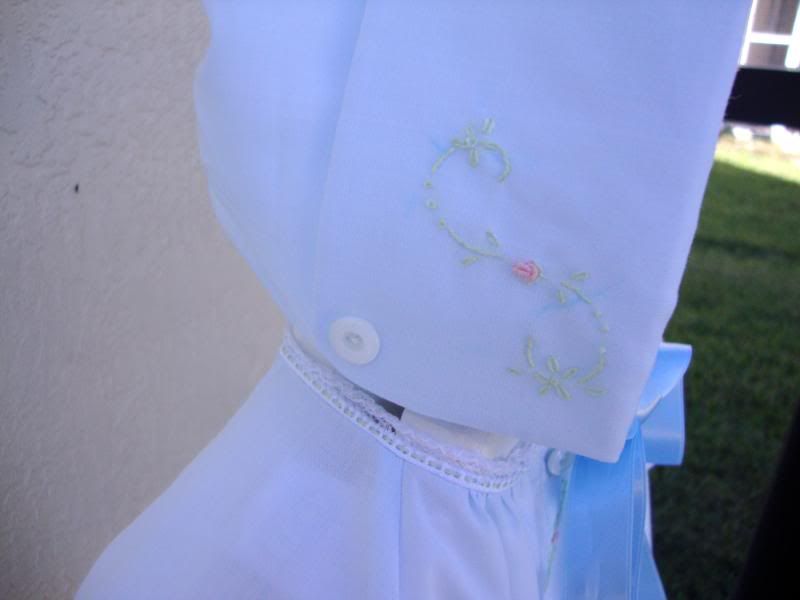 Hope you have a great day and thanks for looking at my little daygown. Back to the sewing room!