Yes, I am having just way too much fun playing dress up with my new baby girl. I love being able to dress her now. It makes those months of making daygowns and imagining her in them so satisfying.
Today, while I sit and sew her a new baby dress, she is happy sleeping and showing off
this
beautiful daygown. It is Old Fashioned Baby's Sweet and Simple daygown.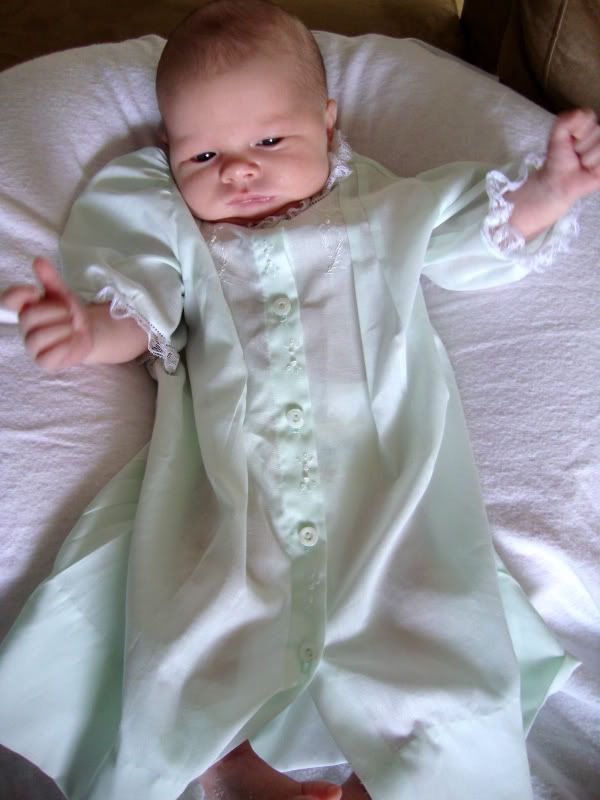 Today I plan on finishing up Sage's dress and working on Sydney's. I am very pleased with them so far. I think Sage's needs a diaper cover so I will riffle through my patterns and try and find one that has bloomers for newborns. I am sure I have one somewhere. Any suggestions?