I know here in Florida that we really haven't had much of the winter weather, but with this wonderful spring weather we are having right now I am in the Spring sewing mood. I have been pulling out pretty florals in my stash since yesterday and I have quite a few lawns and piques that need to be baby dresses and bubbles for Sage and sweet sundresses for Sydney.
So, to start off my spring sewing I thought I would show you some of my favorite spring dresses from the past.
This first one is just a very simple smocked front peasant dress. With just a touch of smocking this dress was a huge hit everywhere we went that summer.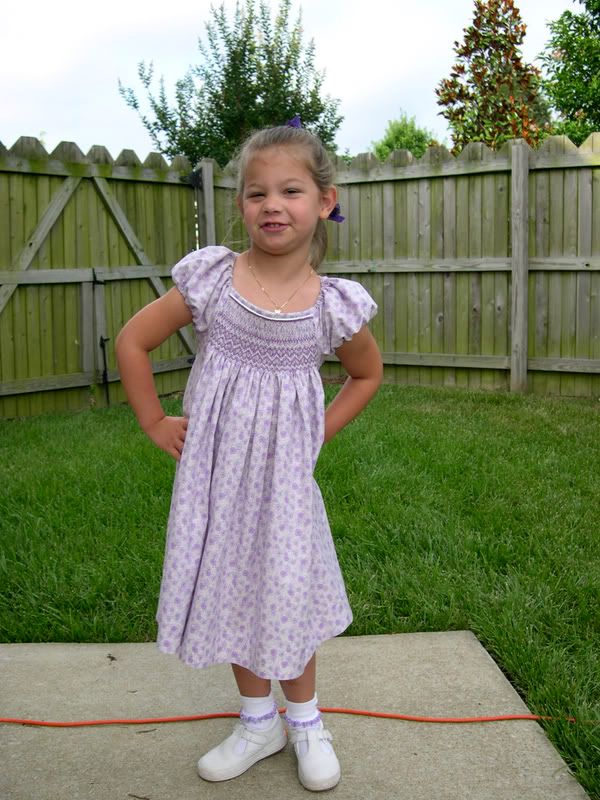 This dress is still one of my favorite things I have ever made for Sydney. It is an AS&E pattern and I love the effect of the trellis stitch worked on the backside of the floral fabric. And the ruffles just made it so girly. I had Sydney's picture taken wearing this dress and I can look at her sweet face wearing this dress every day when I walk down the hall.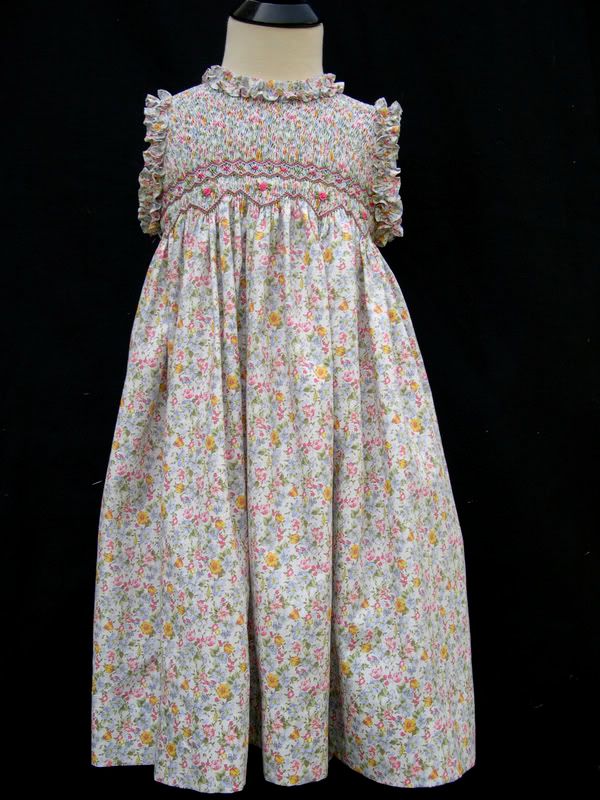 These cute seersucker dresses were made for a customer of mine. What child doesn't like ice cream cones? So these were a huge hit with them all spring and summer time long.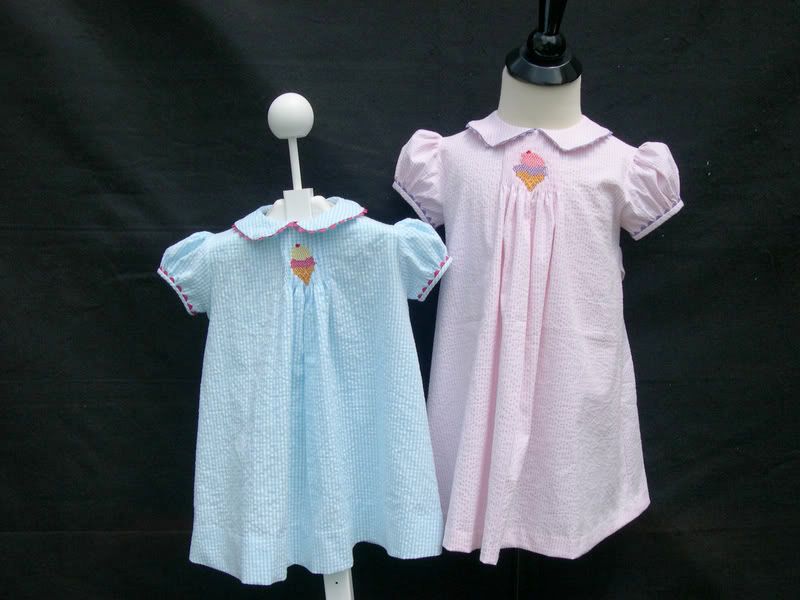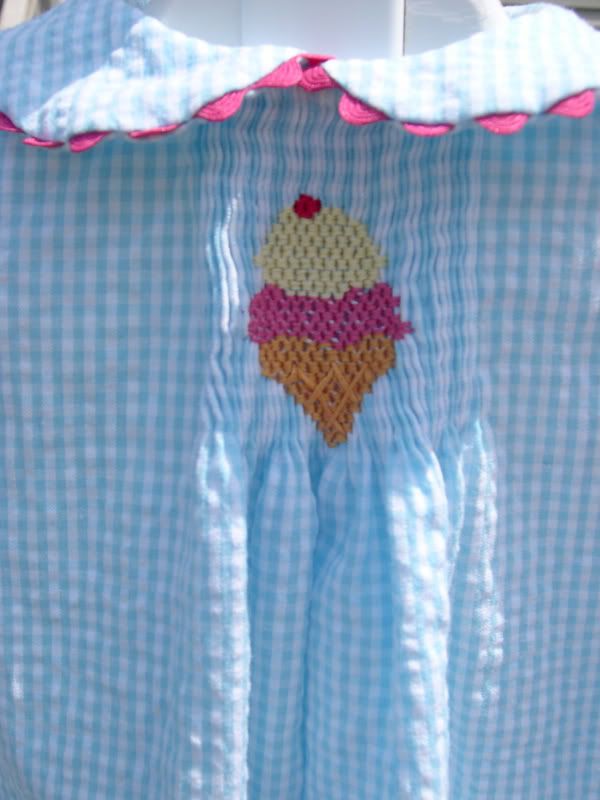 This adorable little set will be a staple in my house for the next couple of years. I can make this set without even looking at the directions I have made so many of them. Also, in about an hour and a half I have a complete outfit that uses up hardly any fabric at all. Here are two of them.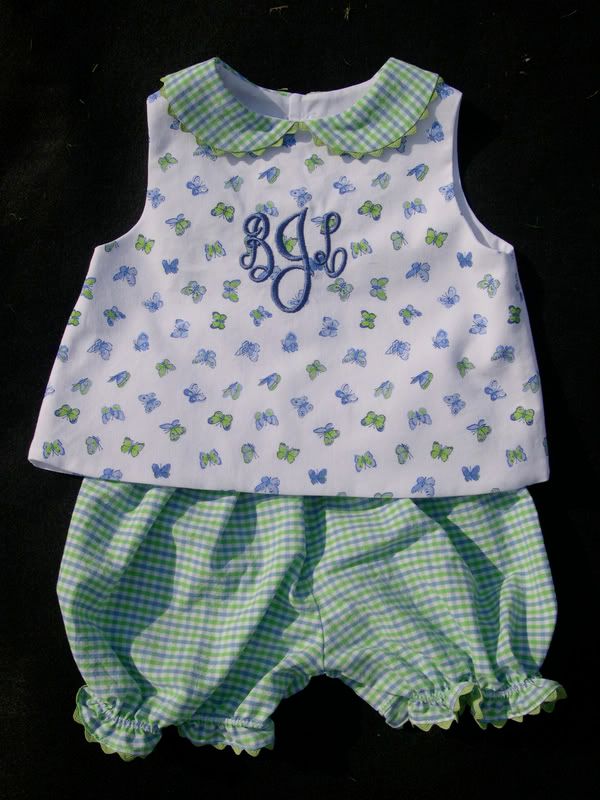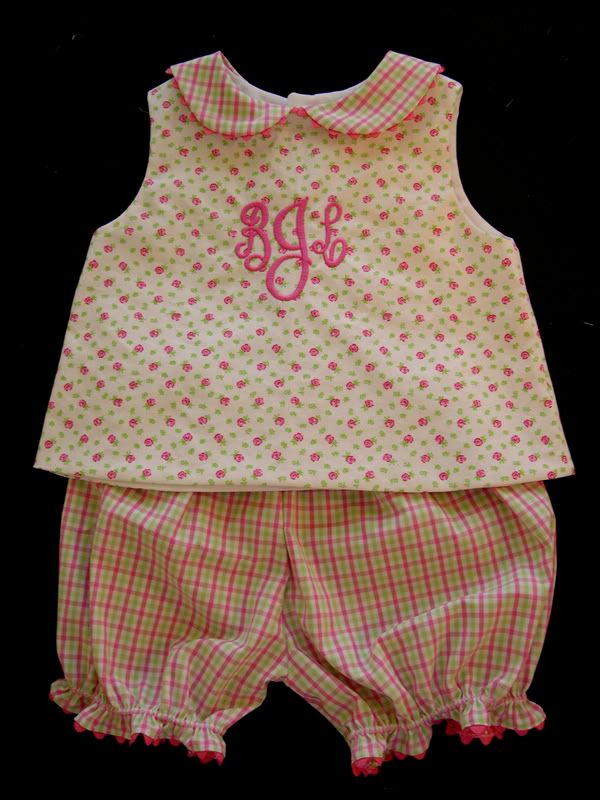 And since April showers bring May flowers then a sunbonnet Sue set is always festive for little girls. I love making an aline jumper and then a matching blouse with it. Just makes such a pulled together look.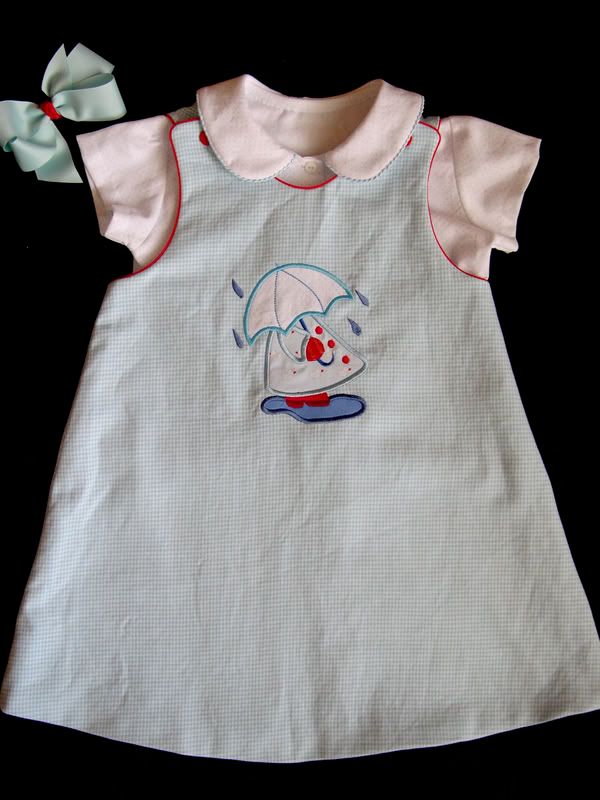 And lastly, here is the same dress pattern but this time I shortened it to top length and added a ruffle. Made some capri's and here is a preppy little set.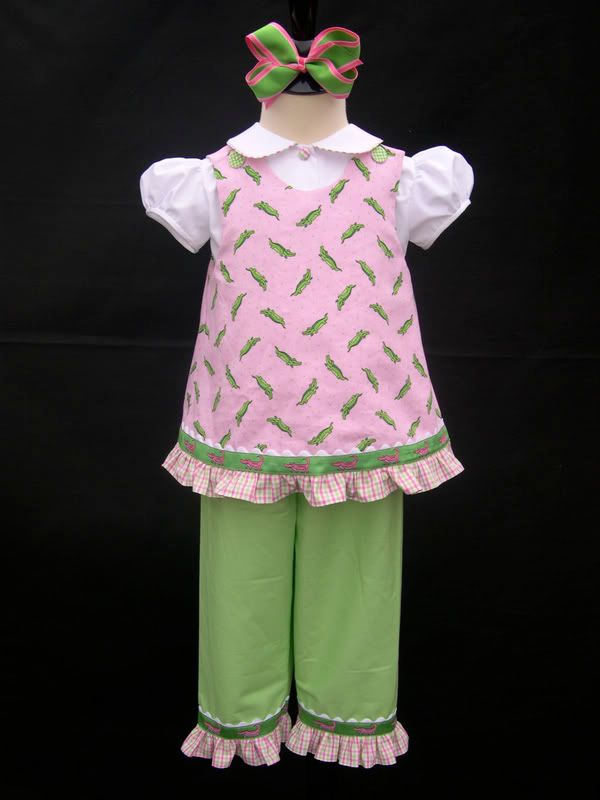 Okay, now off to my sewing room to cut something out. I feel very inspired and I hope I have inspired you to start some spring sewing.