My days are a mixture of feeding Sage and changing diapers. I love every minute of it. I love smelling that sweet head and giving soft kisses to her neck. I forgot just how precious and these days are and just how fast they go by. I am trying to savor each and every second of these lazy days with her when she just eats and sleeps.
Here is a little project I finished up right before I went to the hospital. It is a Children's Corner Jaime Bubble in a 3 month size. I love little ones in bubbles. It makes stuffing them in the carseat so much easier. Nothing upsets me more than a wrinkled up baby in a beautiful dress. So I can see lots of baby legs out and free in this little ones future.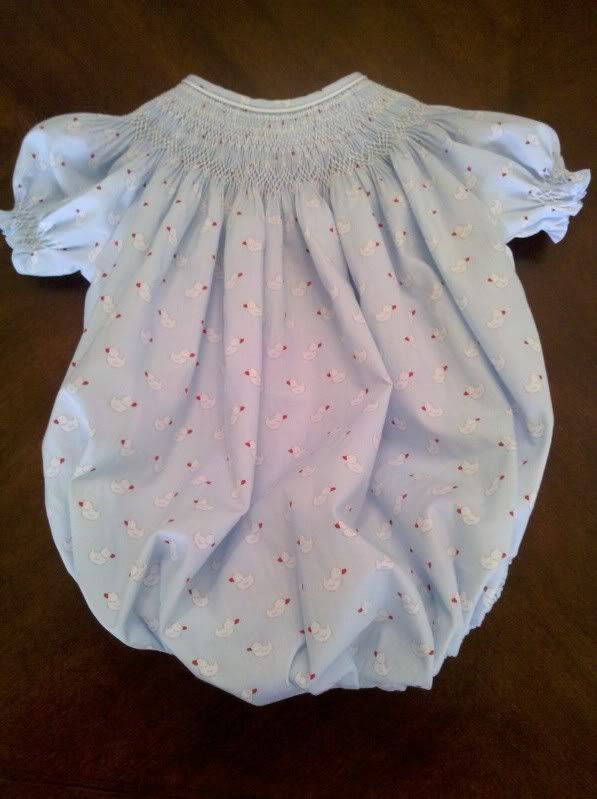 This adorable pima cotton has been in my stash for a couple of years. I love the pale shade of blue and will look really pretty on Sage when she finally holds those baby blues open for longer than ten minutes a day. I asked Sydney if she wanted something to match and she looked at me and said, "I am not a baby, Mommy! That's a baby fabric." I was thinking the same thing, but just thought I would ask. Which is why it has remained in my stash for so many years. I have lots of baby fabrics that I am so glad to be able to use up now.
This morning I happen to catch her eyes open after she ate her late breakfast. I quickly grabbed my phone and snapped this picture. Those dark blue eyes are really pretty and I sure hope they stay that way. They are the same shade as my grandmothers. I remember staying at her house and looking at her pretty face and wishing I had those pretty blue eyes. It makes me wish she were here to see all the things I have made for my girls. She passed before I had either of my girls and is the one who taught me to sew.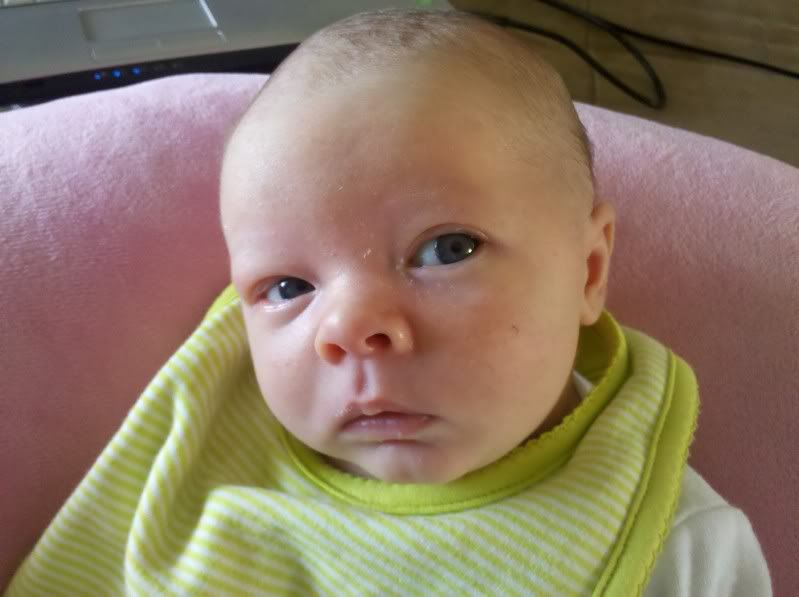 This is how I most of the time see her. She is in her carseat and ready for our morning workout. We have been walking the neighborhood and loving the Florida warm weather.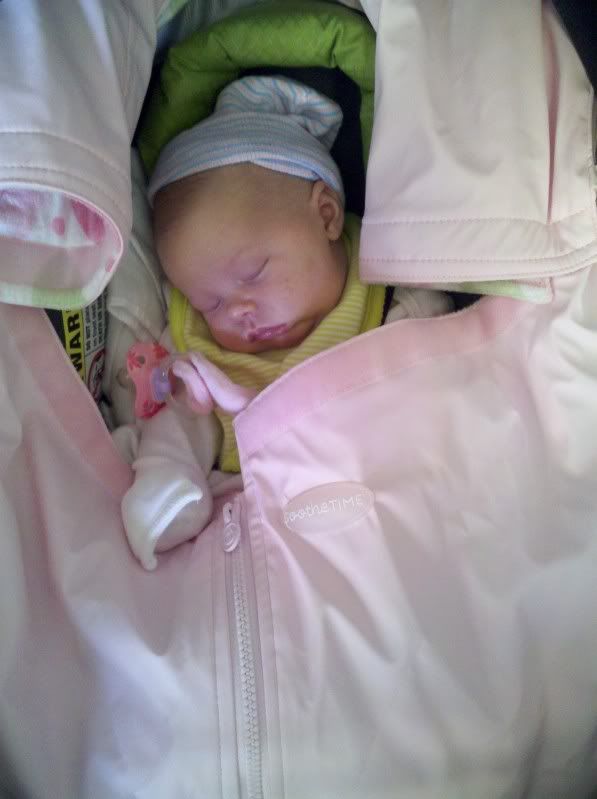 Here is my latest sewing project. I am thinking some spring dresses for my girls. I love this sweet floral lawn. Hopefully, I can work on this today a little bit.