I love love love Valentine's Day. I think the cupids and little hearts just bring smiles to my face. Sydney has been cutting out hearts on little squares of paper for days now.
Today she had her Valentine's Day party at school. She was very excited addressing just the right Valentine's cards yesterday. It was very cute.
Since I have a newborn, I did not make her a dress like I normally do for Valentine's Day. This year I let her pick out a machine embroidery heart for me to put on a ready made dress from Montag. Add some red leggings and we have a fun casual Valentine's Day outfit. She was pleased and loved the shade of blue with the red.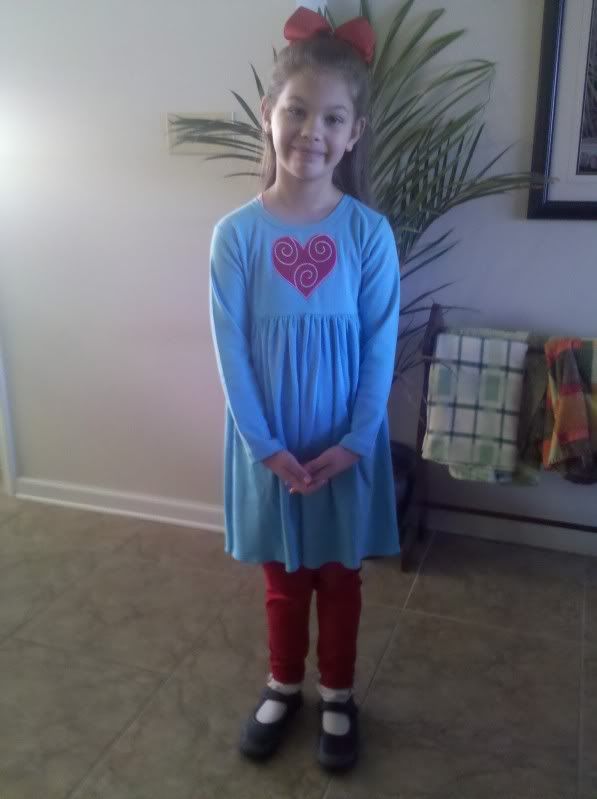 For some reason, she refused to smile showing her teeth this mornings. Oh, the joys of having a 7 year old. It could have been her baby sister crying the background was just too much to spark a smile.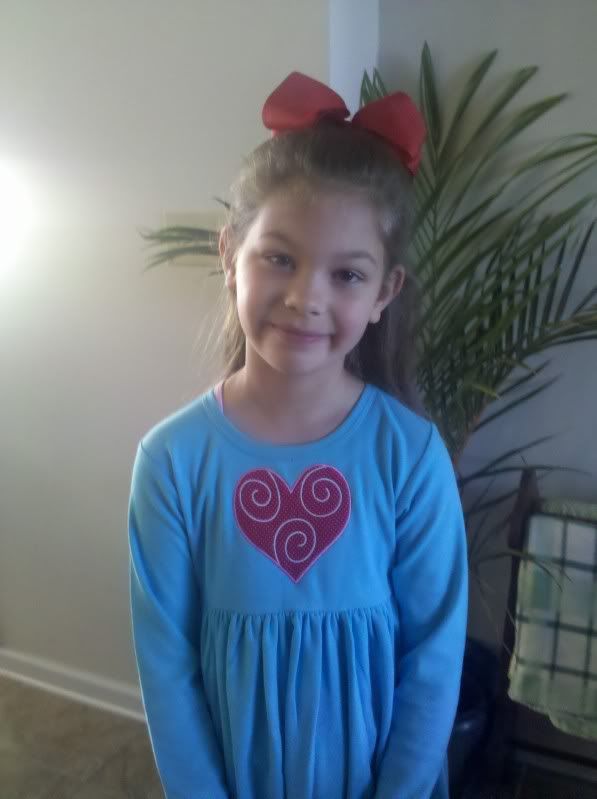 So, what are your plans for this wonderful Valentine's Day? I plan on giving lots of hugs and kisses to my family and maybe cut out some construction paper hearts and decorate the dinner table tonight.