Last Saturday was Sydney's first Father/Daughter dance. I think Chad was way more excited about it than Sydney was. It was loud and dark in the cafeteria and Sydney doesn't like either of those things. She was ready to go after about 30 minutes. But here is her dress. I chose a satin batiste in cornflower blue. The pattern is from AS&E. It is called Garden Party. I added half and inch to the back just to give her more room when giving Daddy big hugs on the dance floor. She said she felt like a princess wearing it. The bow in her hair is a 3 inch double satin ribbon in cornflower blue also. Both from
Farmhouse Fabrics
.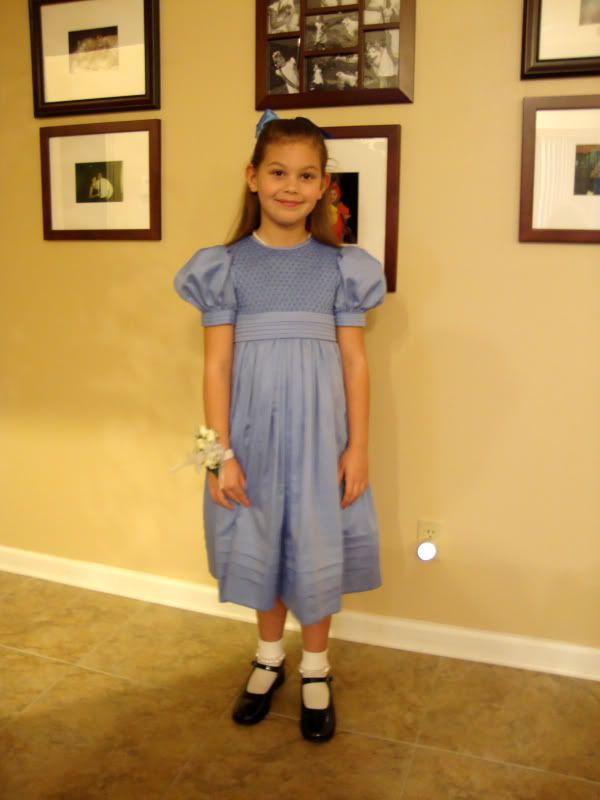 I did a very simple 5 step trellis for the smocking and used sapphire seed beads. Loved the simplicity of it.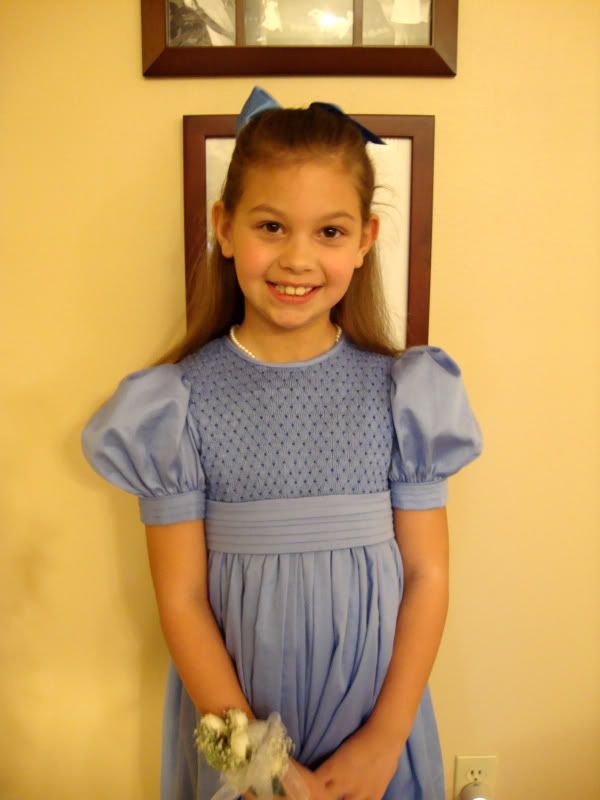 Chad ended up having a tie that perfectly matched her. They were just cute as can be going out on their "date".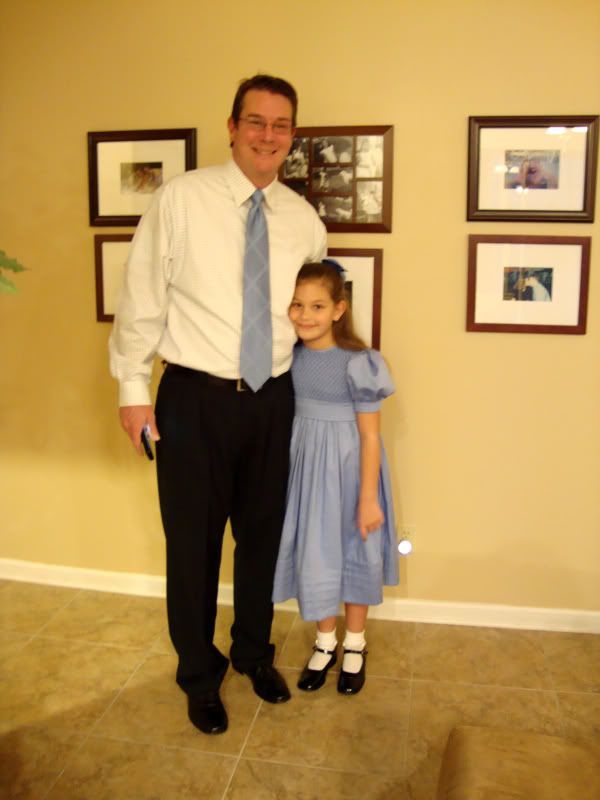 At the dance they had another proud father take this picture. I wished I could have gone and just snapped pictures of them.
But, I had better things to do...I had to smell my sweet baby's head and give soft kisses to her forehead. I was in heaven.