Because this crazy weather this year has me making one thing in lawn and the next in flannel, it is flannel time again. So, I have this wonderfully soft pink flannel and decided on a quick daygown from Collar's Layette. This went together and completed in less than an hour. I used a floral lawn for the bias binding and to cover the buttons. I will have to remember this when I am going to a baby shower next time, it would be a wonderful gift and so many options.
I will say that it does seem large though. Not something my baby will be wearing coming home, that's for sure. It looks more like a 3 month size, at least.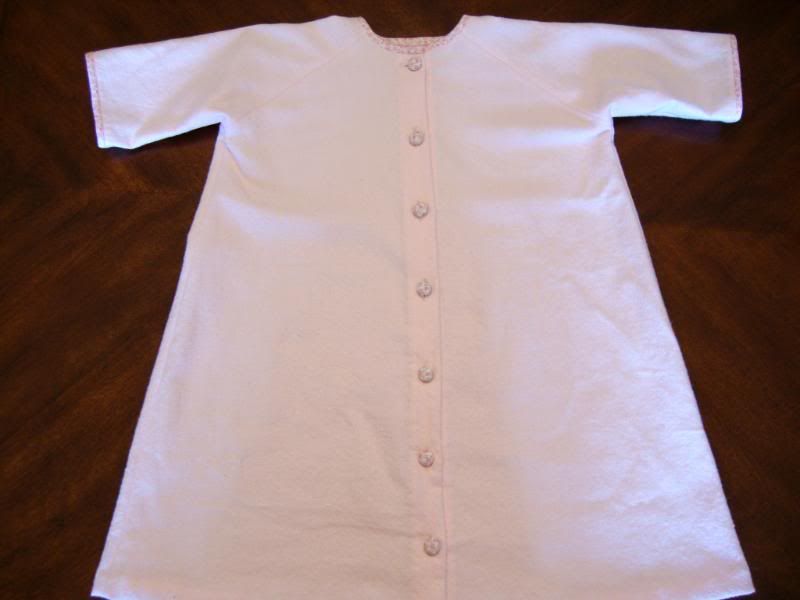 Also, I have finished up a newborn diaper cover. I love the look of these. The cute pink bow and flowers on the booty make it so sweet. I love doing shadow work and this was so fast. This pattern is called Double seat panties. I can see lots of cute variations that could work for these. Also, the fact that the pattern goes from newborn to size 6 makes it a great one.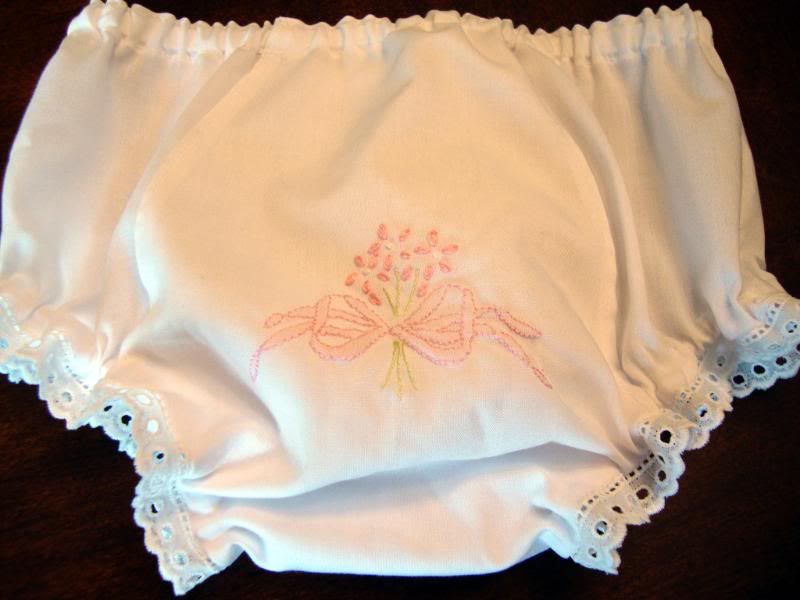 Here is a little sneak peek at what I have been working on lately. I am thinking this might end up being my coming home outfit for our baby. It is just too sweet not to get lots of pictures in. I need to get busy working on all these UFO's I have since I will be going to the hospital in 22 days now. I know these last few weeks are going to fly by.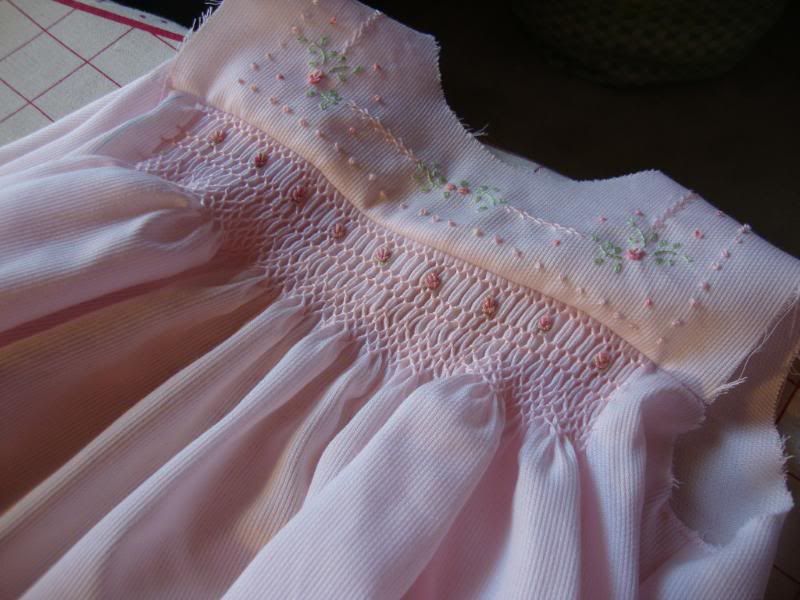 Okay, back to work now.