Well, yesterday I put away all those Christmas decorations. Sydney helped and complained about having to put them away the whole time. She doesn't see why we have to put them all away. I can't wait until she grows up and go over to her house at Easter and Santa is going to be beside the chocolate bunny. I can see it now. The child is all about Santa and Christmas.
So, while looking for inspiration today I looked back over some Valentine's outfits I have done for Sydney in the past. I thought I would share these with you. Along with some other ideas that would work for that sweet holiday. In other words, I am procrastinating...
This is one of my favorite patterns. It is such a quick smocking project with the small patches but it is so sweet on. I think I have used this Children's Corner pattern for every holiday there is. I just love it.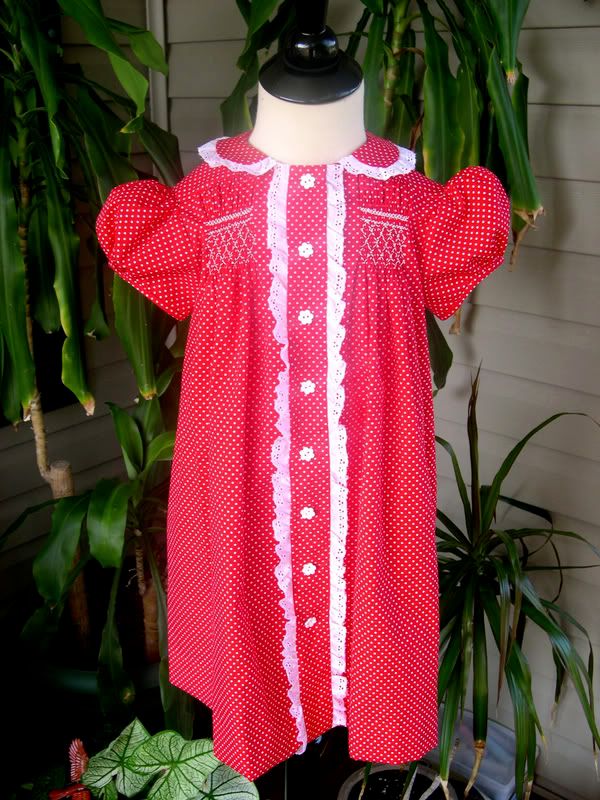 My sweet girl likes to do the princess poses. I don't quite remember which one this is, I think it is Belle's pose, but it turned off really cold for Valentines last year so this dress was in a very fun wild corduroy. There are lots of hearts in different colors. I think I got it at Hancock's Fabrics. I love this style of dress on little girls. It isn't babyish but still looks like a little girl.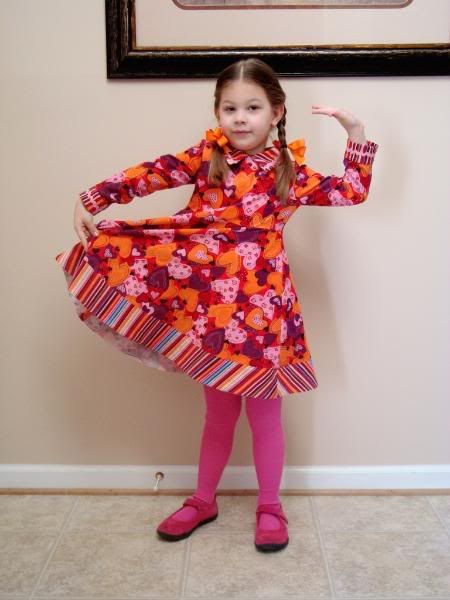 This is a quick jumper out of some quilter's cotton. The weather was really cold and I was afraid my little one would freeze but I had to use those cute heart pockets so this was one year's Valentine's outfit. So I put her in a turtleneck and thick tights. She loved the dress and she wore a huge coat over it, but was very happy at her Valentine's party.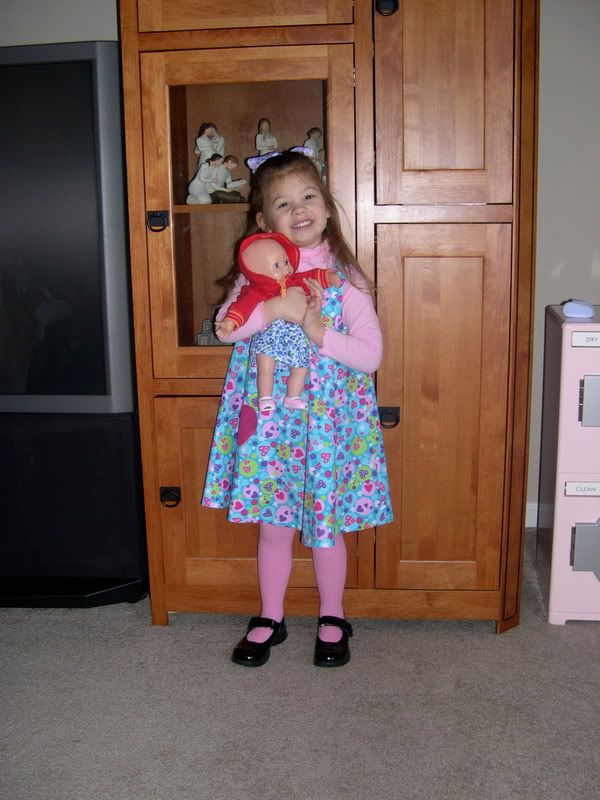 Here is a better shot of those cute pockets and the bright fabric. Aren't they adorable? I may have to use them again on something else. This is Bonnie Blue's Lydia pattern. I love the swing style of the jumper.
Even a simple yoke dress could work for a Valentine's Day party. This one is Collar's yoke dress. I enlarged the collar to get that monogram on it. I think I had to add an inch to it.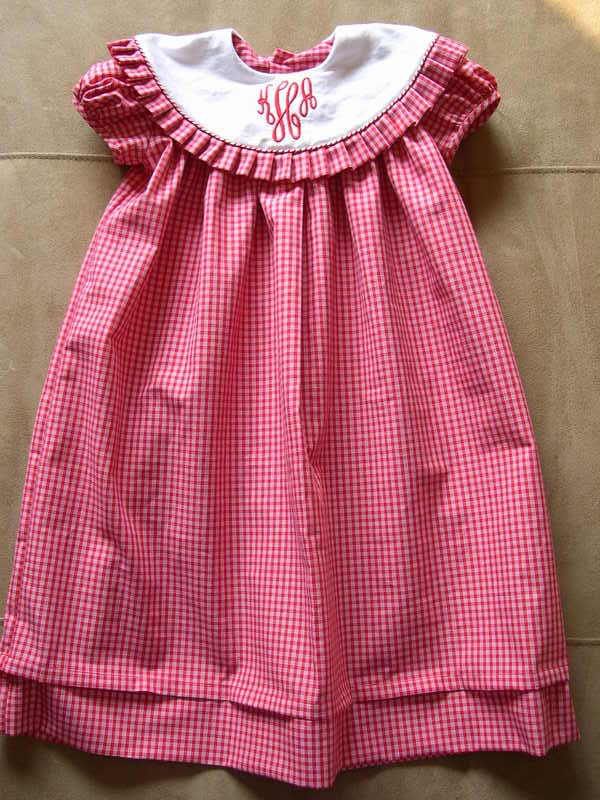 Here are some sister bishops that have little hearts in the design and they would be so cute too. Adorable cute pink floral, what could be better?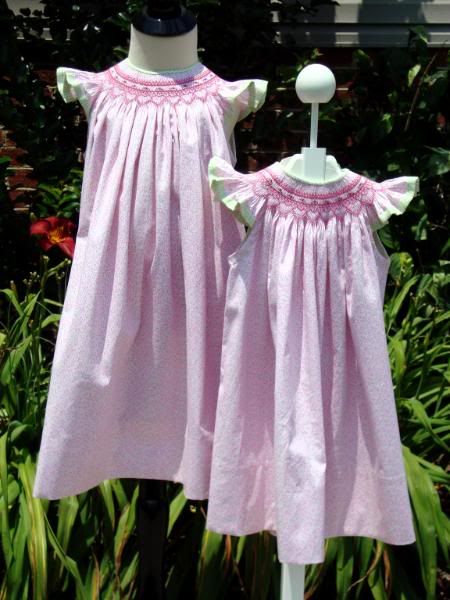 Okay, so what to do this year? I tried asking Sydney, but she was distracted by coloring so I guess I am on my own on that one. Maybe a machine embroidery this year would work. I have seen some really cute ones lately. With my countdown being at 20 days until baby comes I need quick and fast for this outfit.
Hopefully, I got your wheels going on Valentine's day too. It is right around the corner.