This year Easter sewing is sneaking up on me. Probably because I am having such a wonderful time squeezing on baby legs and talking to my sweet new addition. I am smitten, I must admit. I forgot just how wonderful every day is when I see her discover something new or just stroke her soft head and play with her hands.
Sydney has spring break this week so I have a helper when I want to do something. That helps alot! She is really a wonderful little helper. We are going thru magazines and machine appliques and thinking of spring things for her and I am constantly trying to coordinate in my head something for the baby. I am in heaven!
So, today I thought I would share with you some of my favorite things I have made for Sydney for Easter.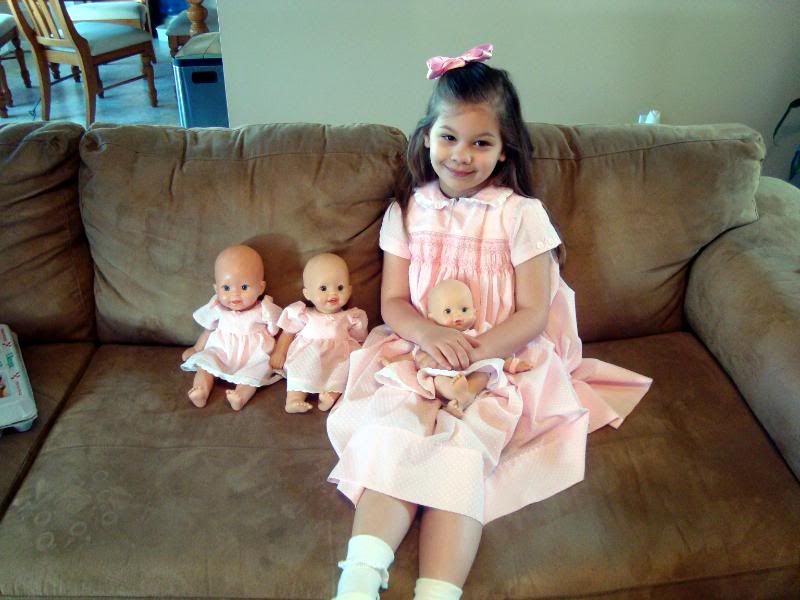 This was the last year I was requested to make a matching dresses for all her babies. It was a pink swiss dot that I made Sydney Collar's yoke dress and her babies all had matching yoke dresses. We were a huge hit at church with all her babies.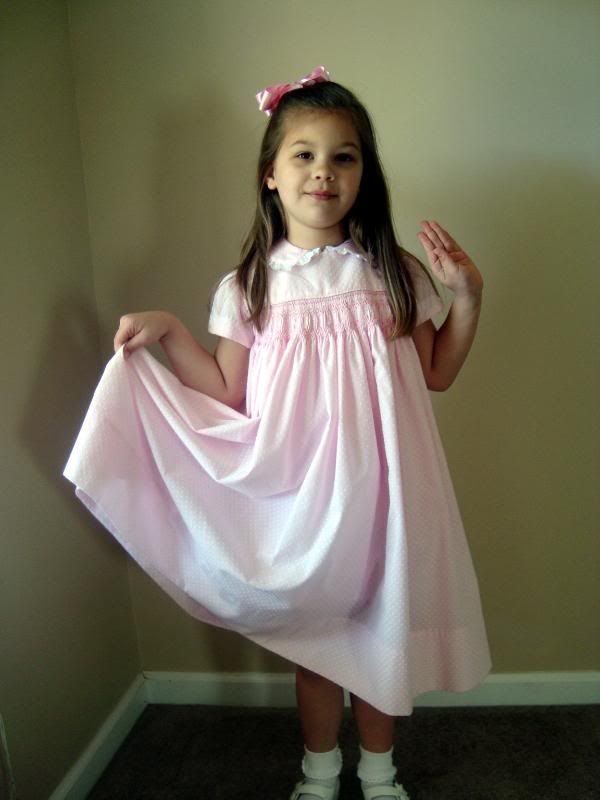 Sydney loves Beatrix Potter's Jemima Puddleduck. I think I have read that story to her a hundred times and every time she laughs and giggles the whole way through it. So when I found this cute smocking plate I knew I had to make it. This was the same year as the pink dresses. The pattern is Children's Corner Mary De out of orange chambray.
Here is the cute Mommy with all her babies following her.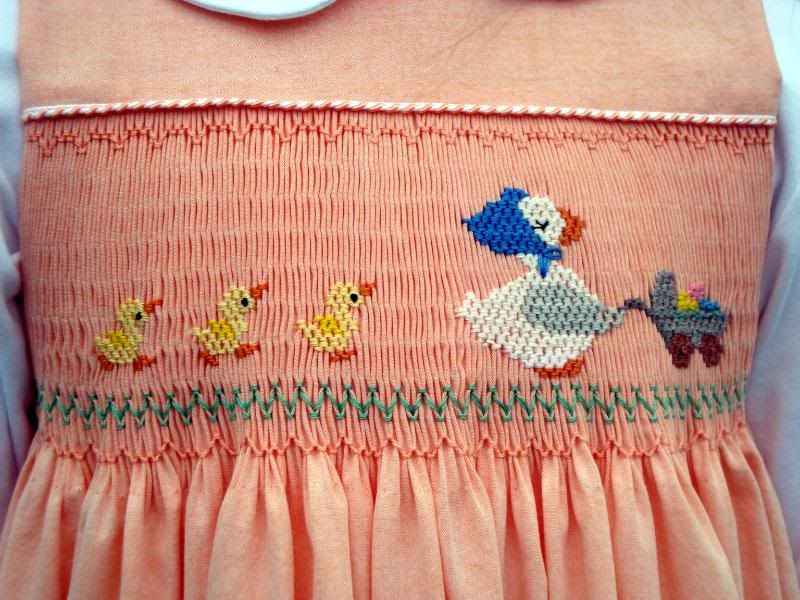 This next one is a redrafted Children's Corner Lucy. I still have some of this fabric and I think it would make a cute bubble. Mmmmm! Maybe this year...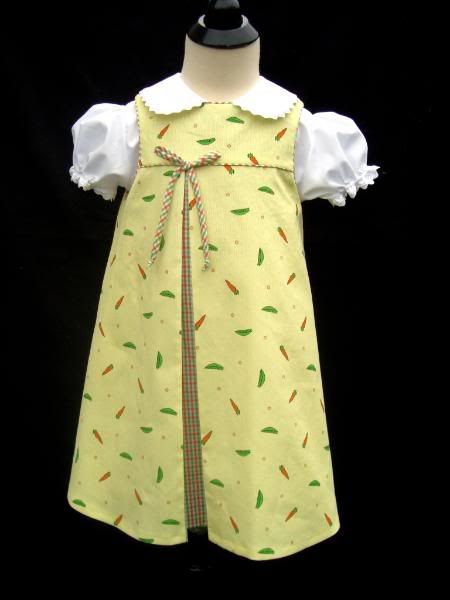 When we lived in Williamsburg, Easter was usually about the time a cold front would appear out of the blue. So I made it a habit of making a coat for Sydney when thinking of her dress I would also pick out some corduroy for a matching coat. It was wonderful to have a beautiful set.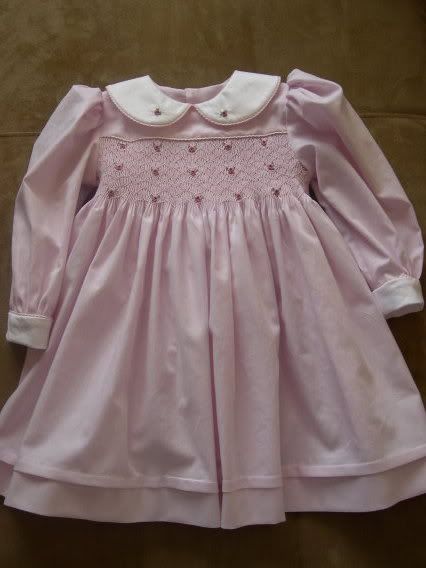 This one was soo many roses that I don't know what I was thinking. The dress was a yoke dress and the coat was from Children's Corner. I also made the matching bonnet.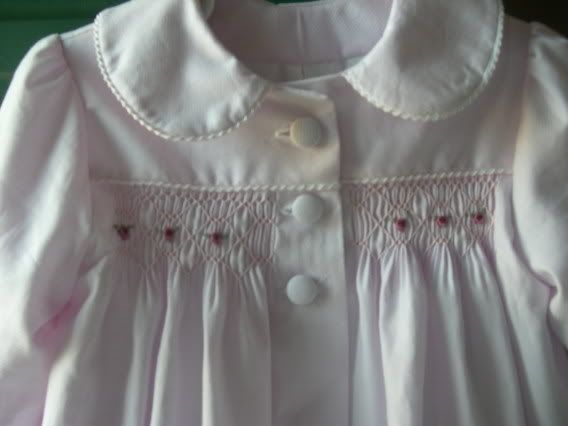 Here is another coat and dress combination. This time the Fabric Finders floral and the lavendar corduroy all came from Bessie Mary.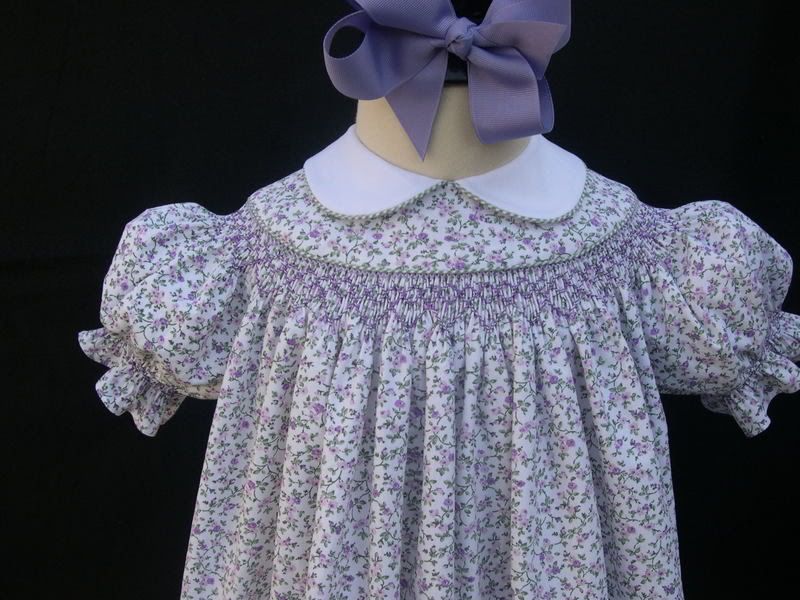 I used Children's Corner Mindy for Sydney's dress.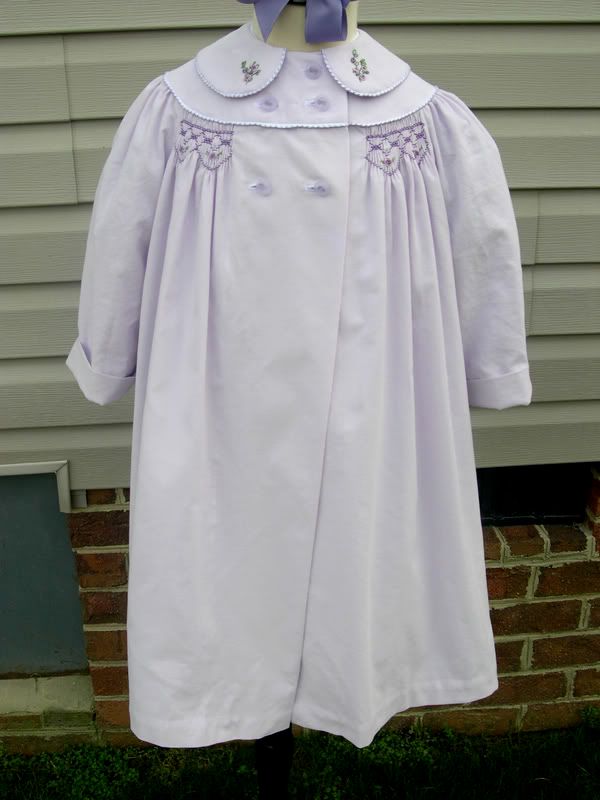 I surprised Sydney with her babies in their dresses Easter morning.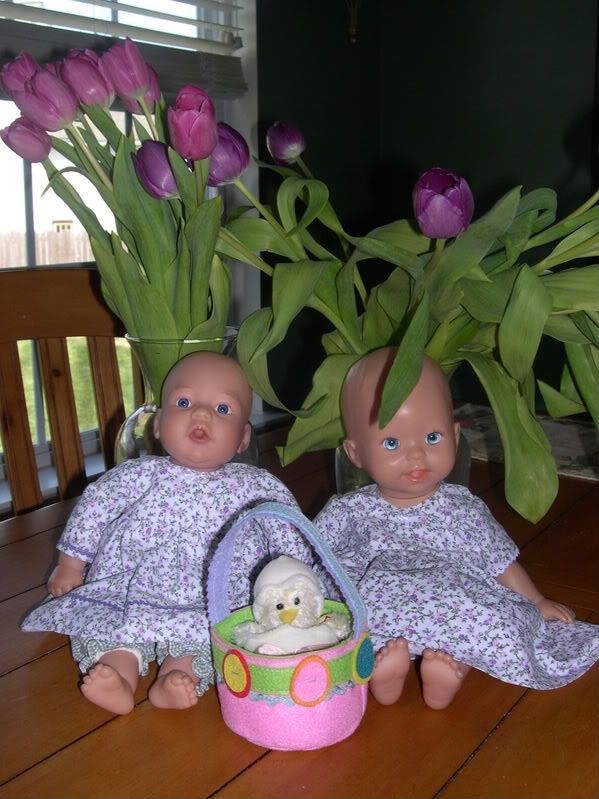 And last but not least is this Mary De. These floppy bunnies all looked a little different, but I figured in real life they do too.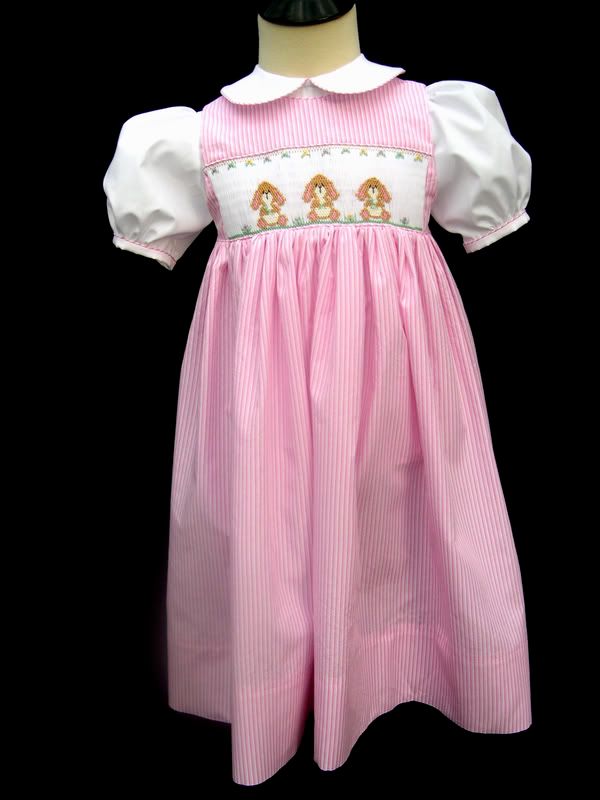 Okay, off to the sewing room to figure out this year's matching girl's dresses. The countdown is on! I hope you enjoyed looking at some of my past Easter creations!