I have a love affair with tucks and pleats and box pleats. I just love the small details of them. I have made Collar's Tuck dress for Sydney a couple of times and every time I love it so much. I haven't found the right fabric for it for about 2 years now. But after seeing Creations by Michie's Apron Dress had a tuck version I knew I had to make the girl's matching dresses.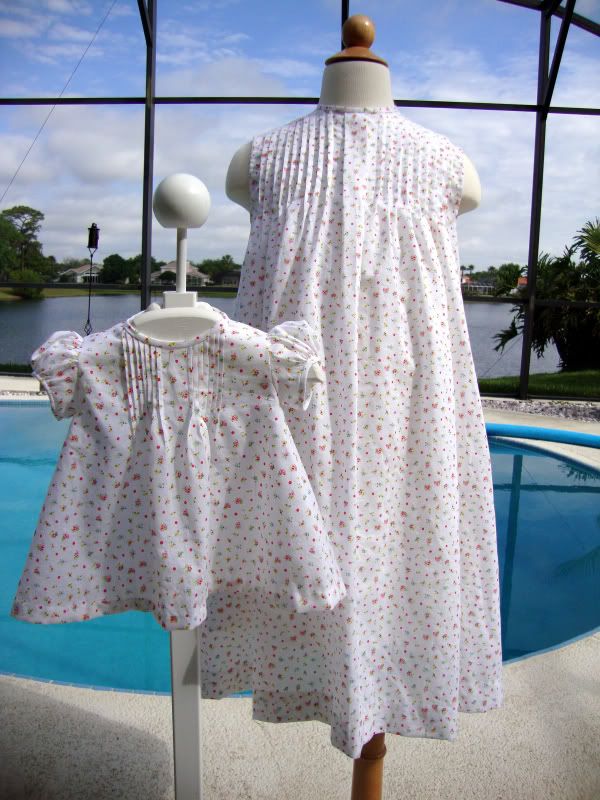 This delicate lawn has been in my stash for a couple of years now. It is so thin and airy I want a gown out of it, but alas, I only had two and a half yards of it. So, I had just enough for matching tuck dresses for the girls.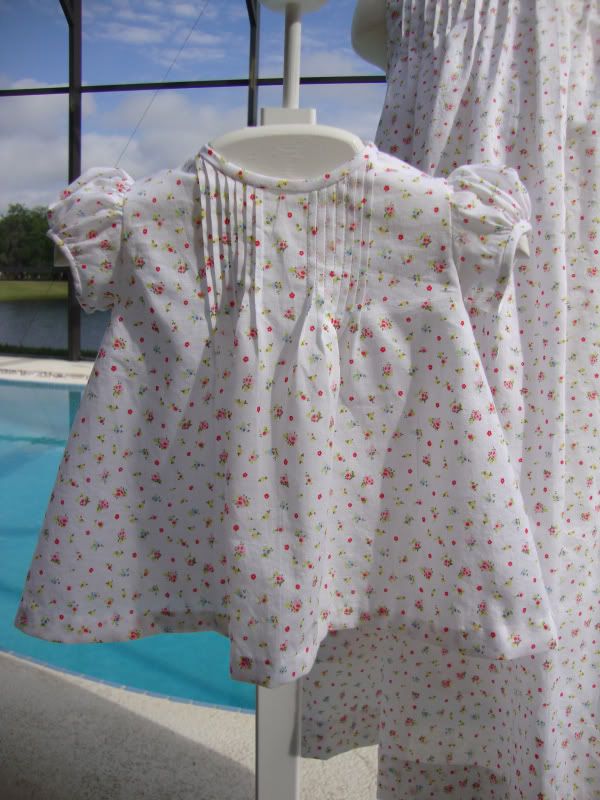 Sage's dress is a newborn size. She is almost two months old now and I am hoping to get their pictures made in them on Saturday. I know I could have made a larger size, but I wanted her dress to fit her.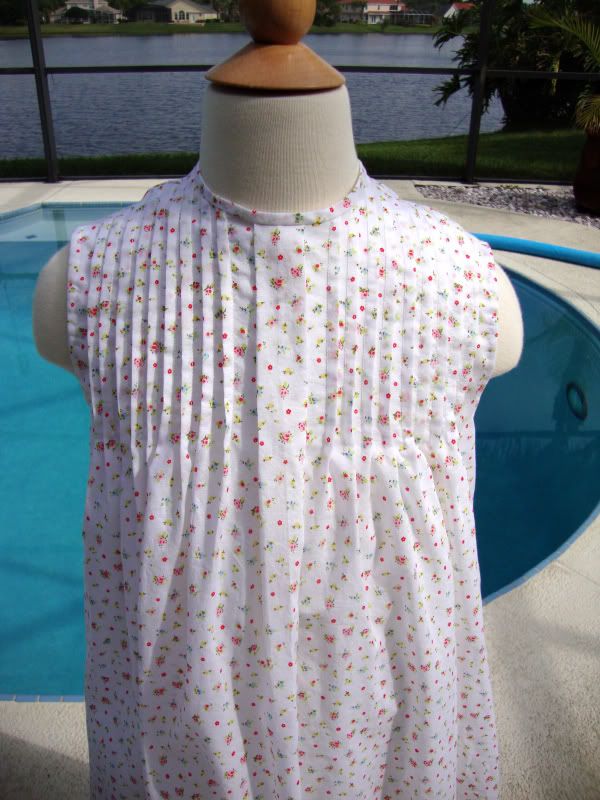 Sydney's dress is a size 8 and she has plenty of room. She should be able to wear hers all summer long. I made hers sleeveless for those hot Florida days to come. Sydney is already so tan she should be beautiful in this white.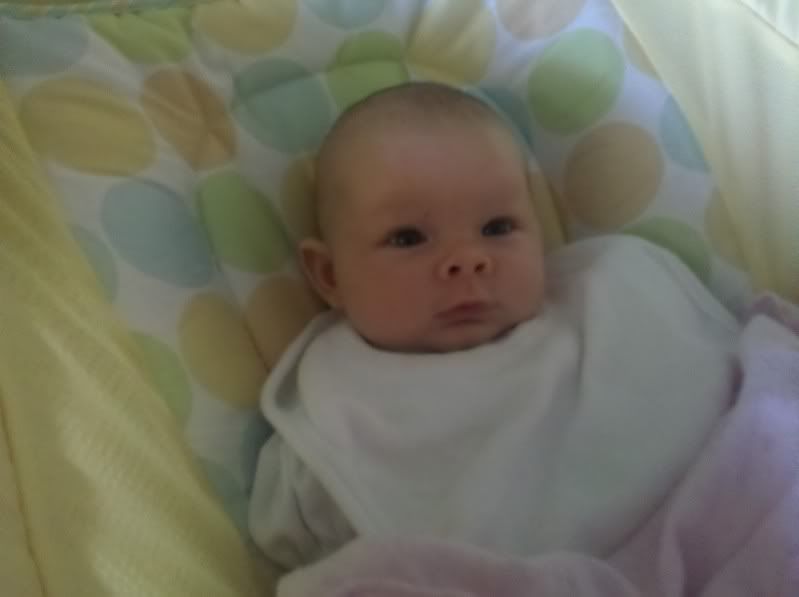 Here is a picture of Miss Sleepyhead this morning. She is only awake for about an hour a day, so I have to really be ready with the camera if I want to see those pretty blue eyes.